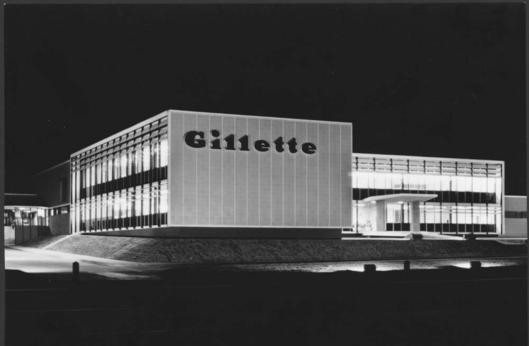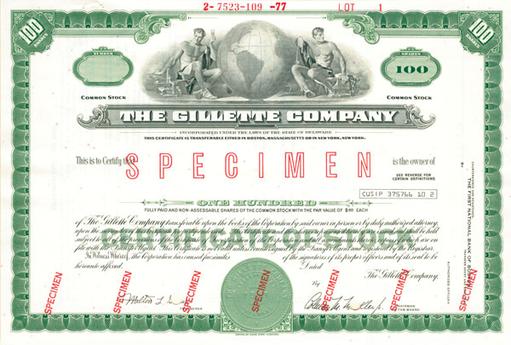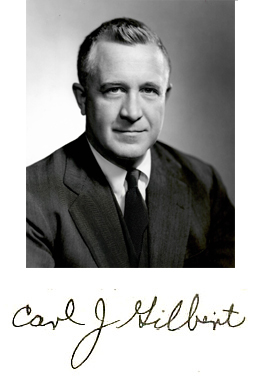 President, CEO, COB 1956-1966
Trained as a lawyer (Harvard 1931), Gilbert joined Gillette in 1948 serving as vice-president-treasurer. Later he became president (1956) before becoming chairman of the board (1958). Gilbert oversaw the introduction of the adjustable razor (1956), the super blue blade (1960), Right Guard Deodorant and other toiletries (1960),  the stainless steel blade (1963), the super stainless blade (1965) and the Techmatic razor (1966). These moves helped maintain high market share, increased average sales prices and unit profits. Prior to coming to Gillette, he served in the US Army as a lieutenant colonel. Later he would become a chief foreign trade adviser and US ambassador (1969).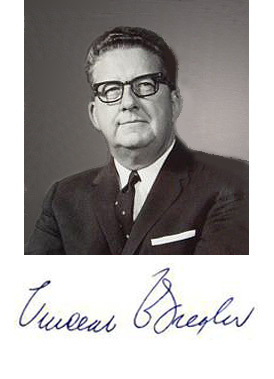 President, COB, CEO 1965-1975
Ziegler started in sales and was later awarded honorary doctorates in law (Northeastern 1974) and Business Administration (Boston College 1975). Ziegler joined Gillette in 1946 and rose as Eastern division sales manager (1949), general manager sales (1952) and vice president of sales (1953) to become president of the razor division (1958). He then became president of the Gillette Company (1965), COB (1966), CEO (1971). Ziegler wanted Gillette to be a well diversified consumer products company, promoting internal product development and growth through many acquisitions. He was the force behind lighters, digital watches, smoke alarms, shampoos and luxury perfumes. But, these acquisitions led to shrinking profit margins. One major success was the introduction of the Trac II twin-blade shaving system (1971). Prior to coming to Gillette, he served in the US Army as a major. Later he would serve as director for many corporations.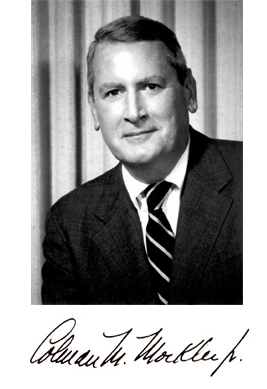 President, COO, COB, CEO 1974-1991
Trained in economics (Harvard AB 1952 and MBA 1954), Mockler joined Gillette in 1957 serving as assistant to the controller. Later he became treasurer (1965), vice president (1967), president, COO, (1974), CEO (1975) and COB (1976) until his death in office (1991). Mockler undid many of the product expansions undertaken by Ziegler; cutting costs and selling or closing 21 businesses. This led to higher profit margins and surplus cash. He also improved productivity and fought off takeover attempts by attracting Warren Buffett as an investor. The Atra (1977) and Sensor (1990) shaving systems came out under Mockler's watch as he focused on new technology and innovation as marketing tools.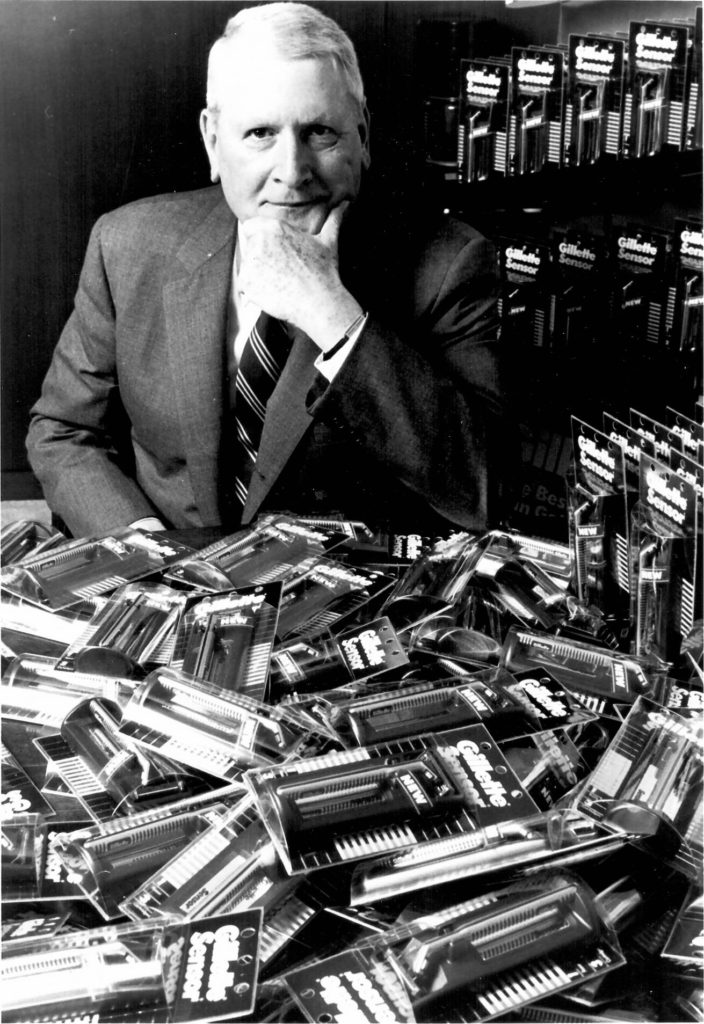 A Tribute to the "Father" of the Gillette Adjustable Double Edge Safety Razor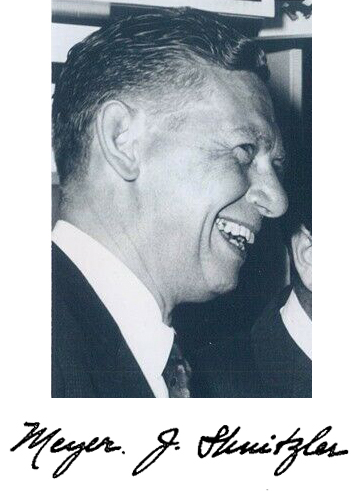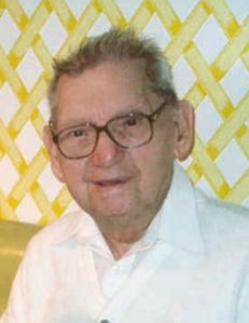 Mr. Shnitzler  was the Vice President & Director of Research and Development working at Gillette from 1933 till 1967 and for 10 years thereafter as a consultant. An MIT Chemical Engineering graduate, he was the lead inventor of the adjustable safety razor and received over two dozen Gillette patents for his work. He designed the Toggle razor (1955), the Bottom Dial razor (1956), a single edge blade dispenser (1949), the Blue Blade Speed-pak double edge blade dispenser (1948), a rustproofing process, the plastic retail razor case (1949) among others. After discovering in his test lab that shavers could not tell the difference in blade sharpness, he was  responsible for break-thru research that determined that blade sharpness was not a critical factor in receiving a good shave; rather a reduction in drag, of hair protein molecules clinging to the steel blade causing pulling, was needed. This Drag Theory lead to the development of coated razor blades and specifically the Organosiloxane Gel coated Super Blue Blade (1959). Following Mr. Shnitzler's lead, PTFE or Teflon type coatings are now used universally on blades to reduce drag (that pull felt when shaving).
Important Patents by M. J. Shnitzler