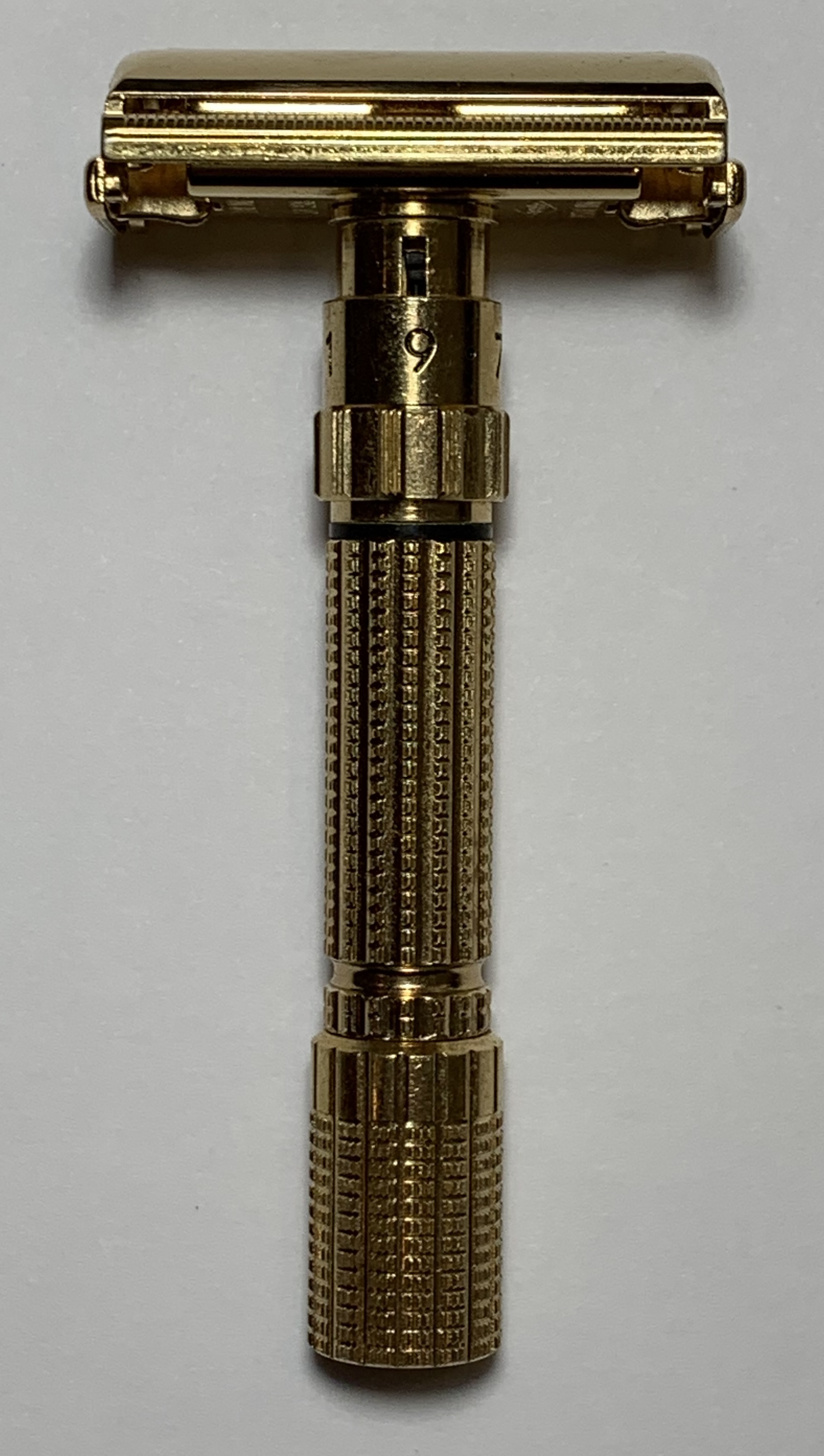 The official name of this razor is the Gillette Executive Adjustable Razor, Executive Fatboy for short. The Executive Fatboy razor is very similar to the Standard Fatboy excepting it is plated in gold and the knurling on the handle and twist-to-open knob is different (it is horizontal as opposed to crisscross on the Standard Fatboy). Note: There are some odd examples of Executive Fatboys that have been discovered. See the pictures below. A later Executive Fatboy (F-4) has been found with crisscross knurling on the gold plated TTO knob while retaining the horizontal knurling on the handle. This may have been a case of Standard Fatboy TTO knobs being used to build Executives in production. The adjustment dial has nine positions, starts at "1" and terminates at "9" (the most aggressive setting). It was made in 1958 (first appeared as D-3 in time for Christmas and D-4), 1959 (E-1 and E-4) again in 1960 (F-1, F-2, F-3 and F-4) and finally in 1961 (G-1). The G-1 models appear mostly overseas - did Gillette not offer these in the USA in 1961?
This razor was packed with 10 Blue Blades. This razor's name should not be confused with other razors by Gillette called "Executive". Gillette first used the term in 1929 and filed for a trademark on the name on November 19, 1941. This razor originally had a retail list price of $5.00, was plated in 22 Carat gold and weighs 79 grams.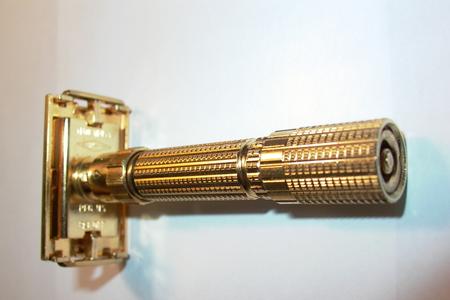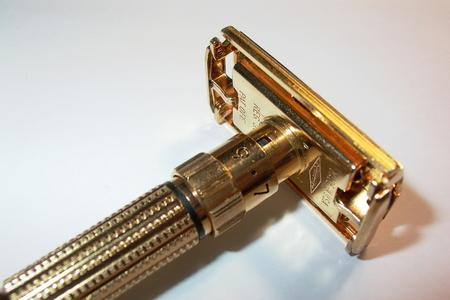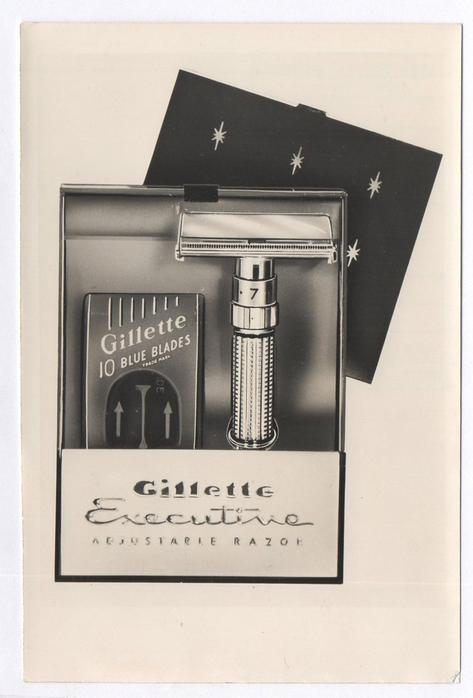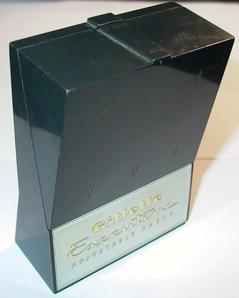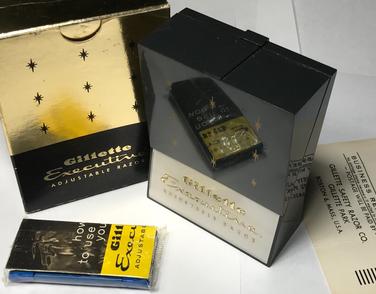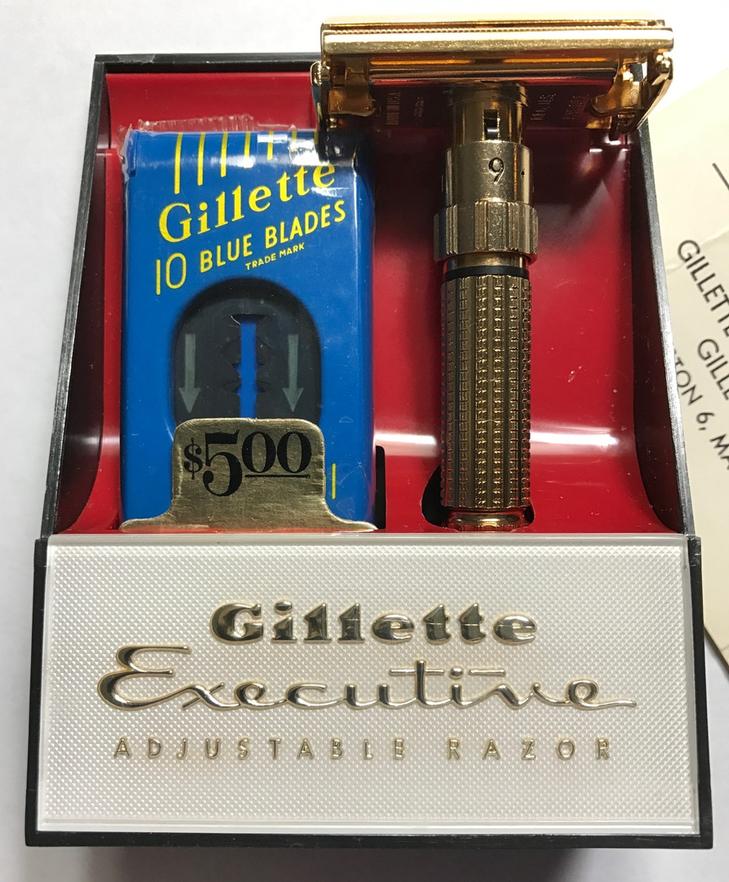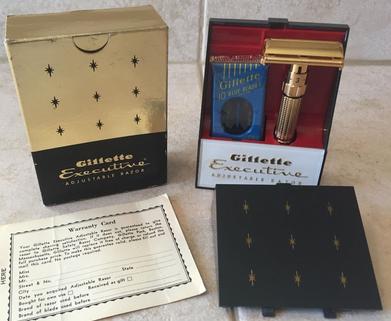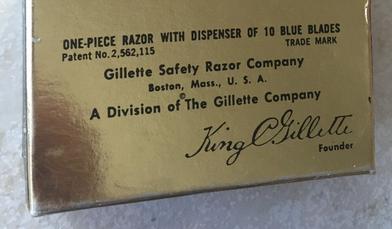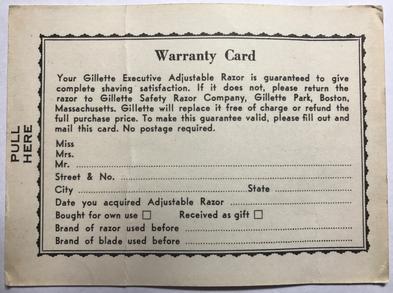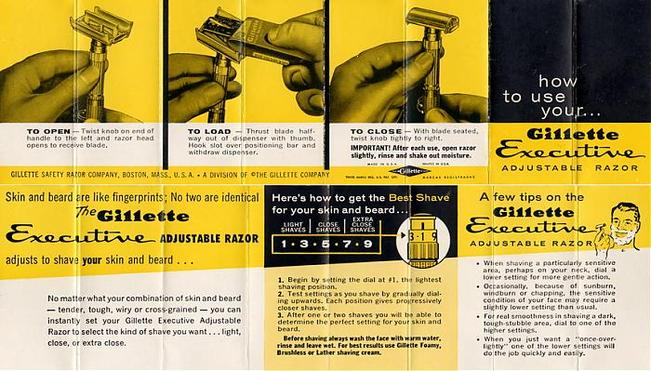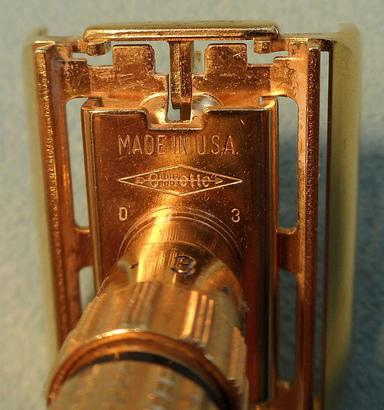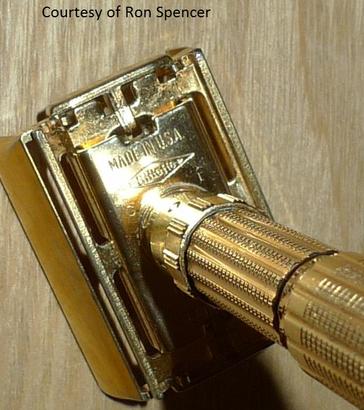 Model Differences Over Time
The models D-3 through F-1 have a "collar" just below the Adjustment Dial and F-2 through G-1 do not (for the most part.) They also lose their "service notches" in the Retainer Cap over time.
Odd Executive Fatboys that made it into the the consumer population past Gillette Quality Control.
Please note the Executive Fatboy below with a completely un-stamped bottom plate. Also note the hand etched "228". Was this razor used as part of a marketing test?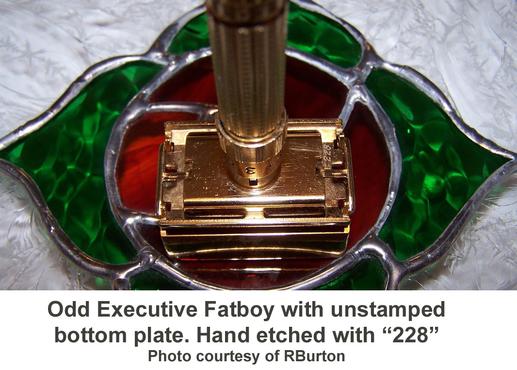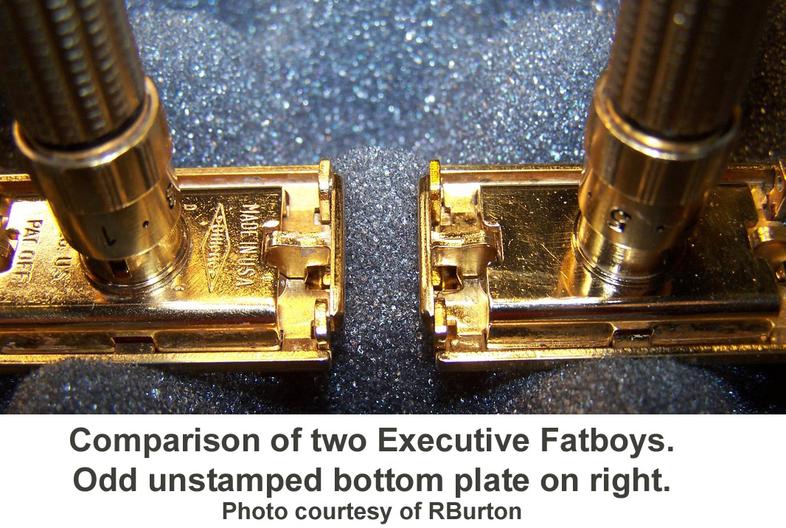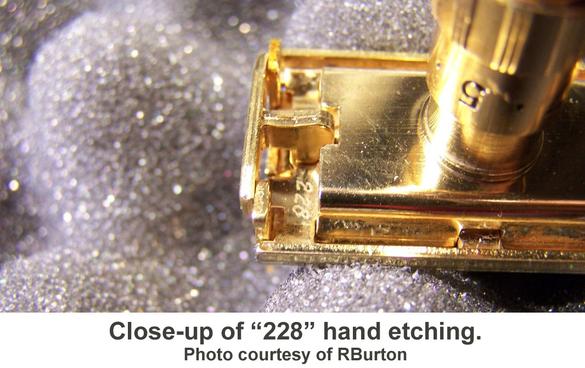 Here is another odd Executive Fatboy. Two or three of these have been found. Notice the twist-to-open knob at the bottom of the razor handle. This is not the knurling that is normally seen on an Executive Adjustable. Normally a horizontal and vertical pattern was used on the Executive. But, this odd razor has a crisscross or diamond pattern similar to the Standard Fatboy. Were Standard Fatboy parts used in a pinch by Gillette but just plated gold?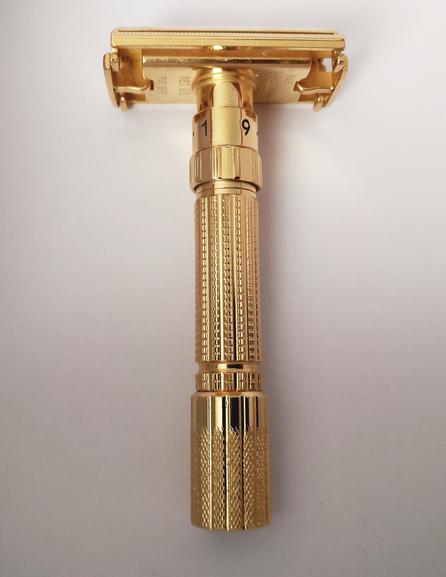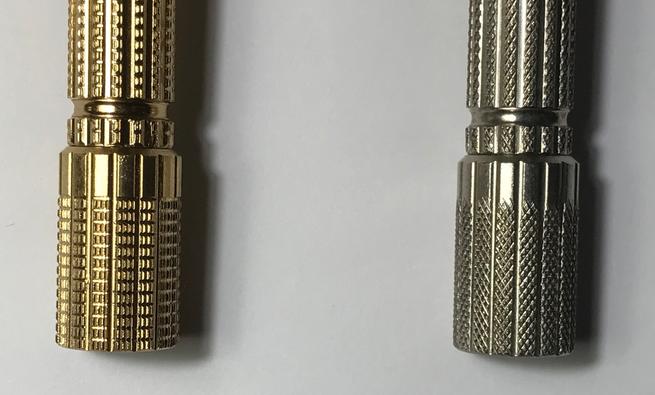 Significant Recent Sales
(eBay auction item number included if available)