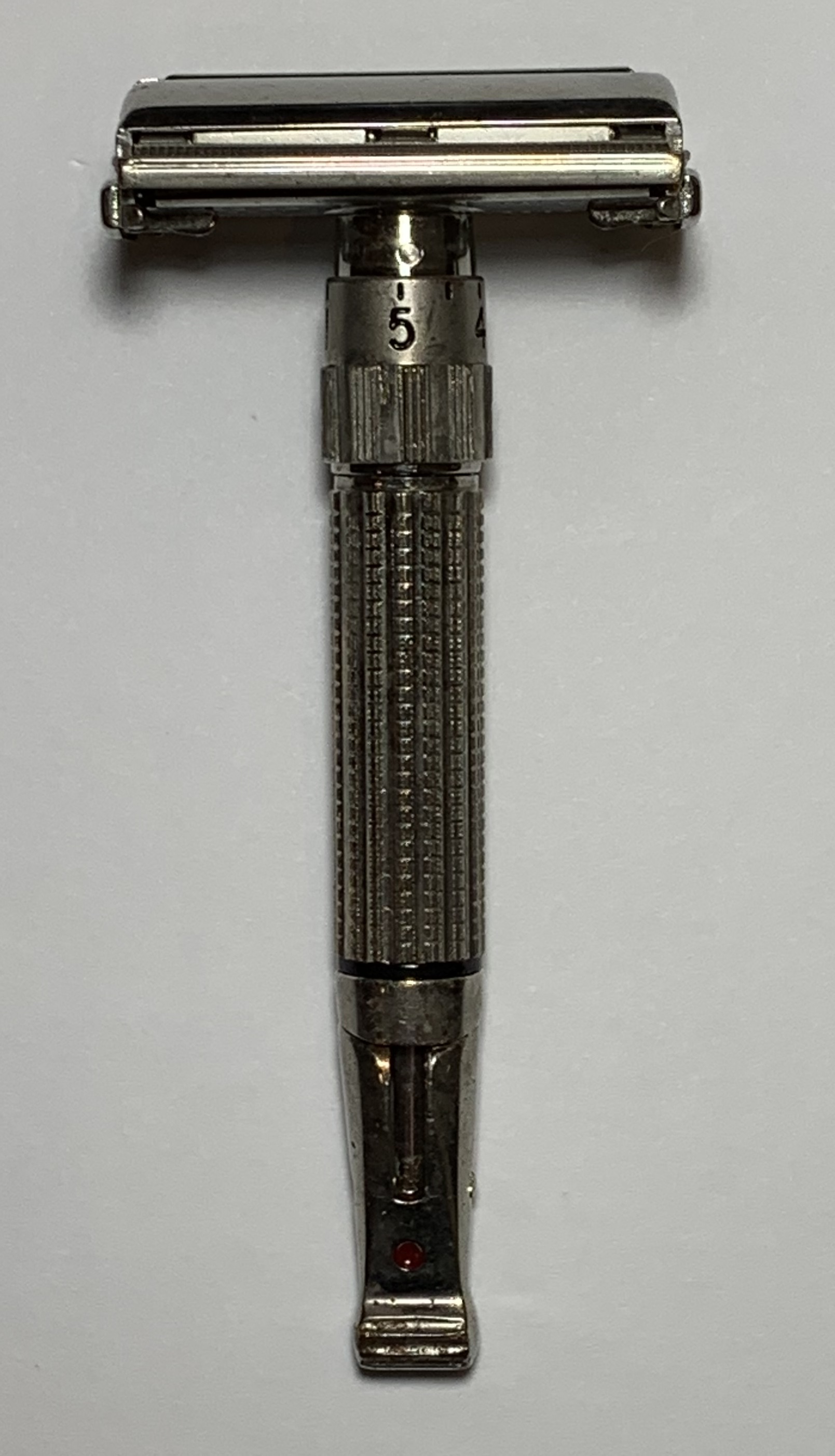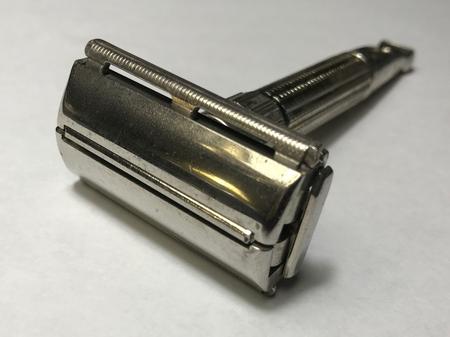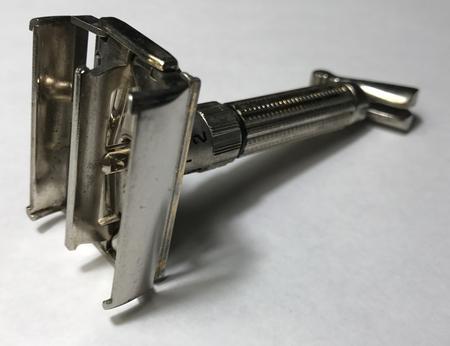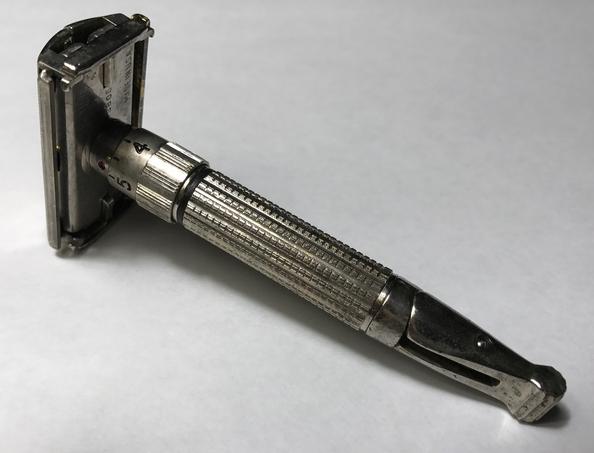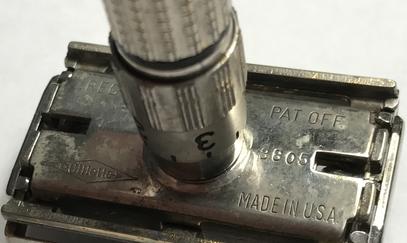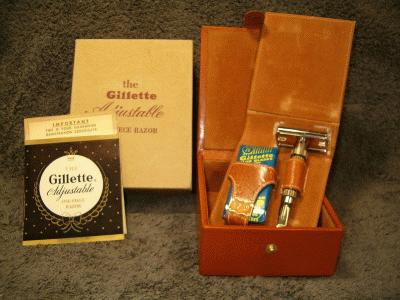 This Gillette Toggle razor is identical, parts wise, to the Serial Toggle Gold excepting that this razor is plated from the Gillette factory in nickel. There was one difference to what Gillette did in the final finish between the gold and nickel plated versions - the nickel plated version does not have a red dot dial position indicator - they put no paint in the indent! At this time there are only three of these razors known to exist. This razor shown here, #3805, was found in the field and needed to be totally disassembled and cleaned to restore it to working condition. This task was undertaken by master razor mechanic Christoper Smith of Idaho aka "Captain Murphy". During the disassembly, Chris discovered a heretofore never seen date code on this model of razor. The A-3 date code has since been verified as it can be seen on many gold plated Serial Numbered Toggles without disassembly. This date code is now affectionately known as the "Captain's Code". Prior to discovery of this date code it was believed this type of razor was manufactured in 1956; but the A-3 date code  indicates a production time of third quarter 1955. This razor weighs 79 grams
Serial Toggle Patent Diagrams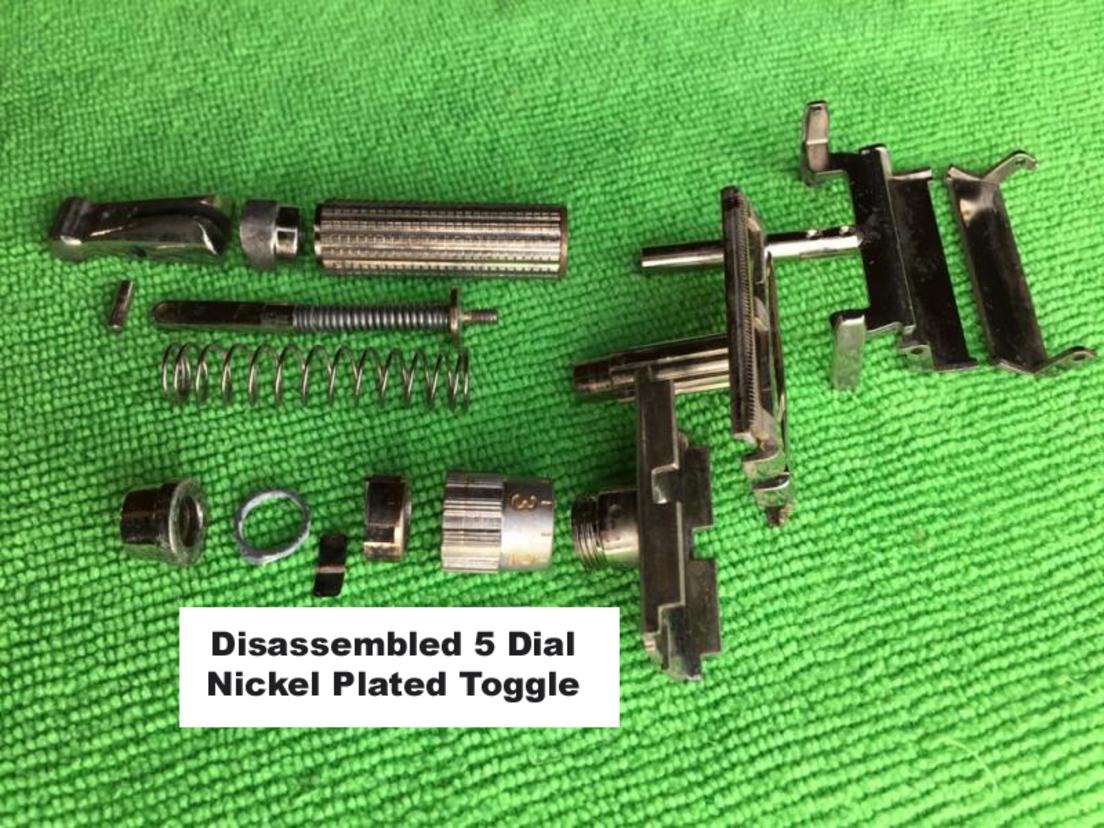 1955 A-3 Revealed!
The first photographs showing the previously undiscovered "A-3" manufacturing date code stamped into the underside of the base plate/blade bed. This code is obscured when the razor is in its assembled state by the bottom plate.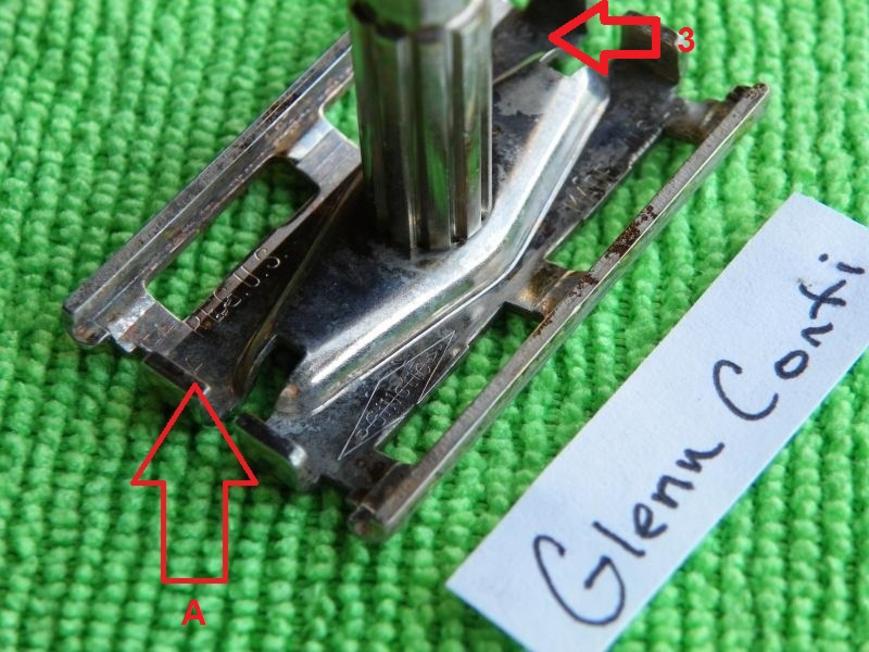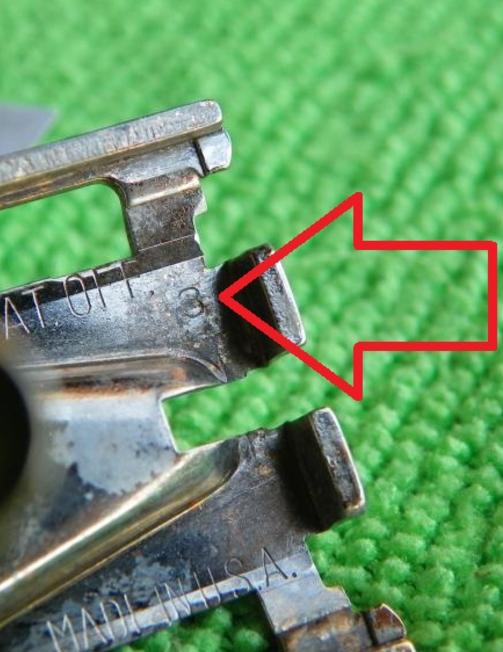 Test Marketing the Serial Toggle - The Milwaukee Connection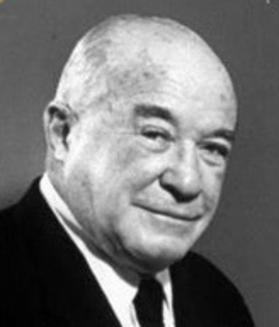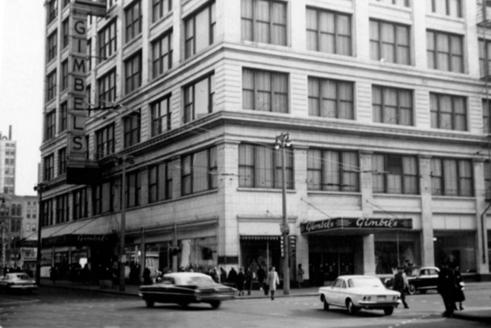 These Serial Toggles, both in nickel and gold, were produced in 1955 but were held to be sold later in a test market of Milwaukee for Father's Day 1956. The Milwaukee market got 2800 units and they were sold by Gimbel's department stores for a retail of $7.50. Apparently, as per a retired Gillette Waukesha WI salesman, there was a friendship between the President of Gimbel Brothers company (Bernard F Gimbel) and the President of Gillette Safety Razor (Carl J Gilbert). Gimbel's department stores started in Milwaukee and eventually grew to a national powerhouse chain of 53 stores in the 1950's and 60's. Due to the personal relationship between Presidents and the size of Milwaukee (approximately 650,000 people) relative to the number of test razors available, it was selected as the city to market Gillette's fabulous new invention.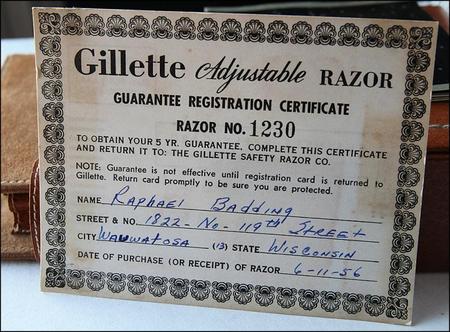 There was also a Boston test. This group got 1100 razors but in Boston test, the razors were not sold at retail. The Boston test was more of a scientific marketing focus group. 1100 men were divided up into 4 unequal groups. The first group of 200 received two razors, one an Serial Toggle and the other razor a newer 5 Position Bottom Dial NDC prototype code named the "Aqoss". The second test group received only one razor, the Serial Toggle. The third group received only one razor the "Aqoss" and the fourth and final test group received either razor at their choice. As far as results of the test, only 13% of Bottom Dial users stopped using them during the test. For the Serial Toggle the abandonment rate was more than twice as high at 30%. The negative comments about the Serial Toggle were that the lever was too stiff to move and confusing to operate (One side for rinse the other side to load the blade. A problem that was remedied for the Chrome Toggle and the Standard Toggle types.) They also thought the Serial Toggle was too heavy and the handle was too long (a problem later ignored by introduction of the Super-109). Some also had issues with the Toggle's knurling as being slippery. Further, the focus group users thought the Bottom Dial twist-to-open design was better than a lever, but they wished the Adjustment Dial was not so close to the TTO knob. From the results of these tests the Fatboy was born as the successor design of the Gillette Adjustable.
Significant Recent Sales
(eBay auction item number included if available)
11-5-2010 Serial Number 3478 $????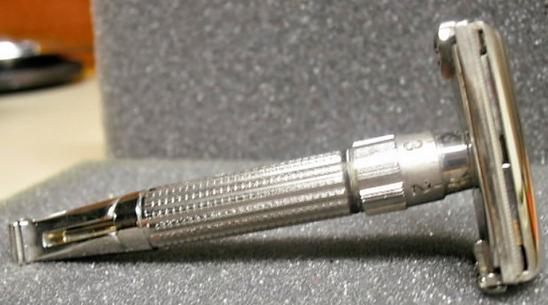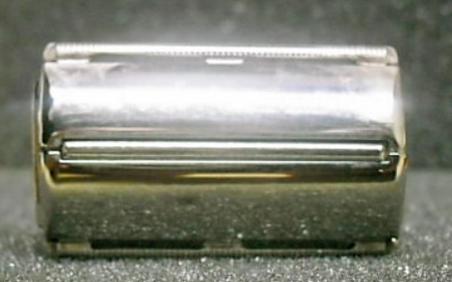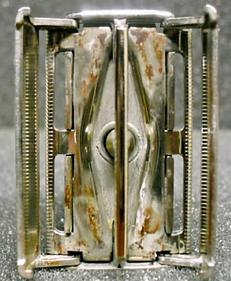 1-27-2015 Serial Number 3805 $1302.69 (271752471584)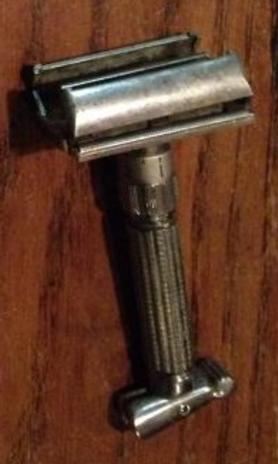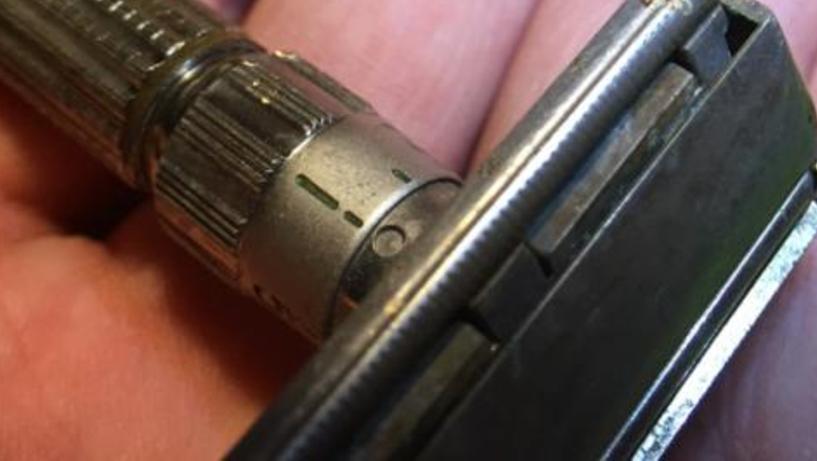 12-8-2016 Serial Number 2274 $????