It seems Gillette initially didn't know what to call this razor - the packaging simply calls it an "Adjustable Razor". This razor debuted in the first quarter of 1969 (O-1), two quarters after the debut of it's cousin razor the Super-109. It is identical to the Super-109 as it's handle is 109.5 mm in length but instead of being plated in nickel, as the Super-109 is, this razor is plated in 23 Carat gold.. Made for six quarters O-1 (rare), O-2 (rare), O-3, O-4, P-1 and P-2. List price for this deluxe razor was $2.95; a premium of $1.00 over the nickel plated Super-109 out at the same time. This razor was marketed in Japan with a nice presentation box however it was called the "New Aristocrat" there. The Aristocrat name has been used by Gillette for many of it's different razor models at different times in the companies history over the years. Weighs 68 grams.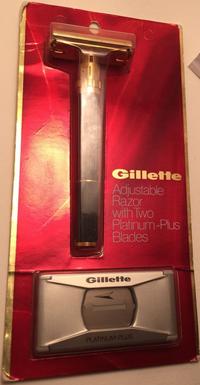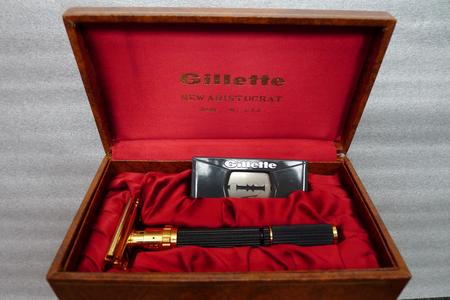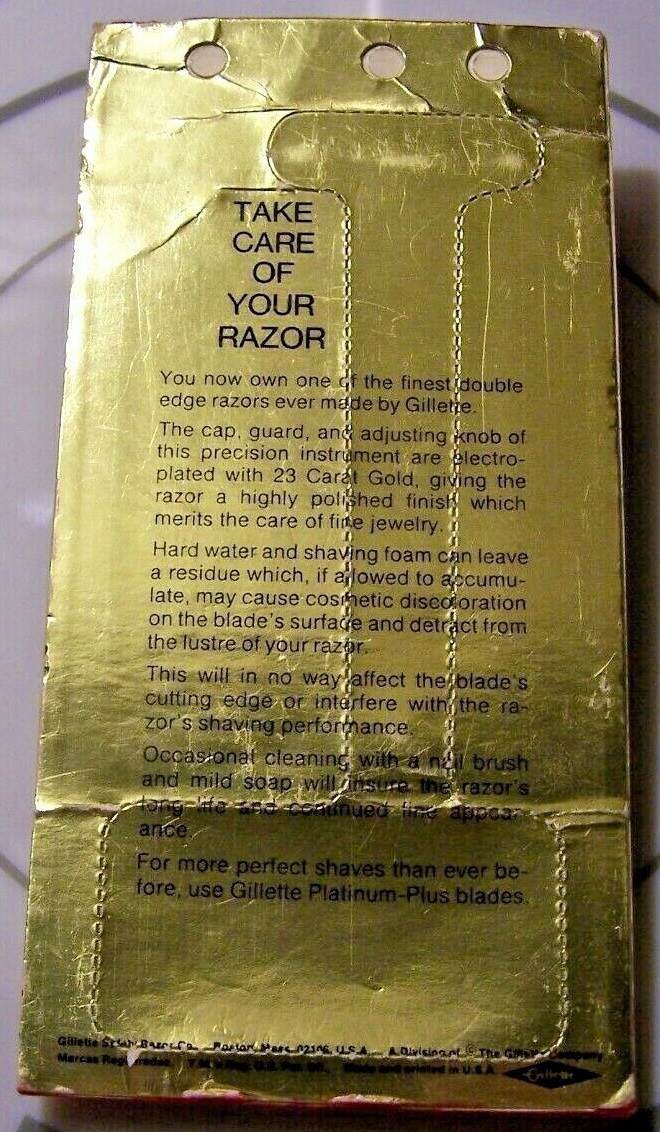 Gold - Gold Beauty!!
Here is a treat direct from Mr-Razor. A super unusual super adjustable. Gold handle no less.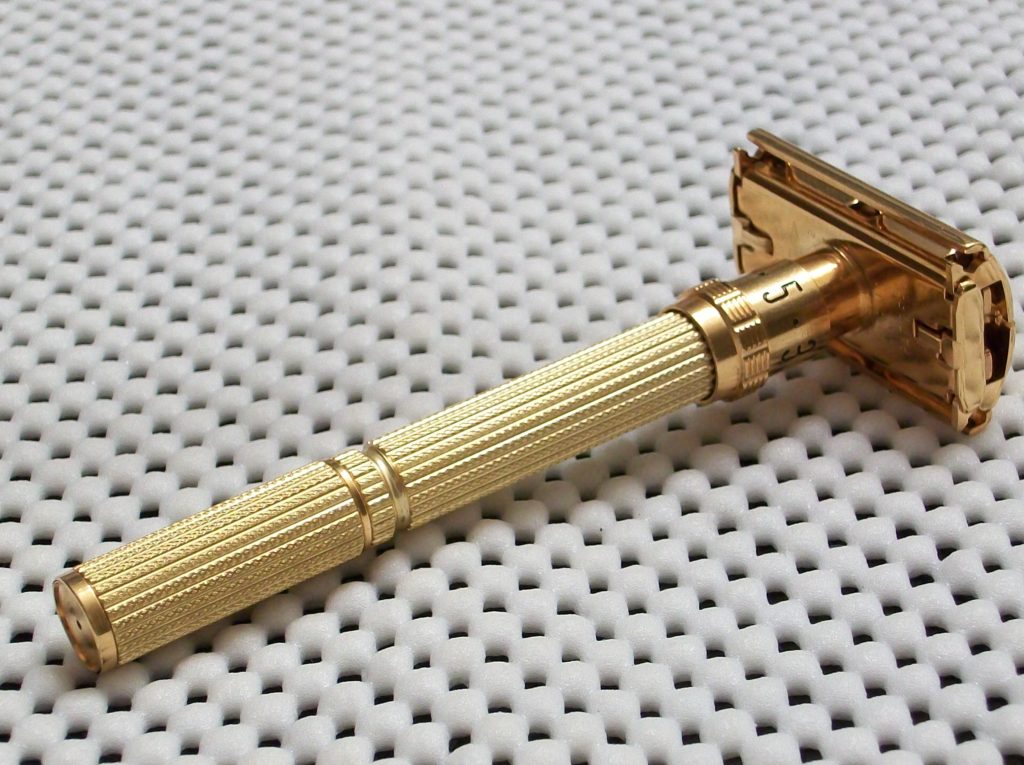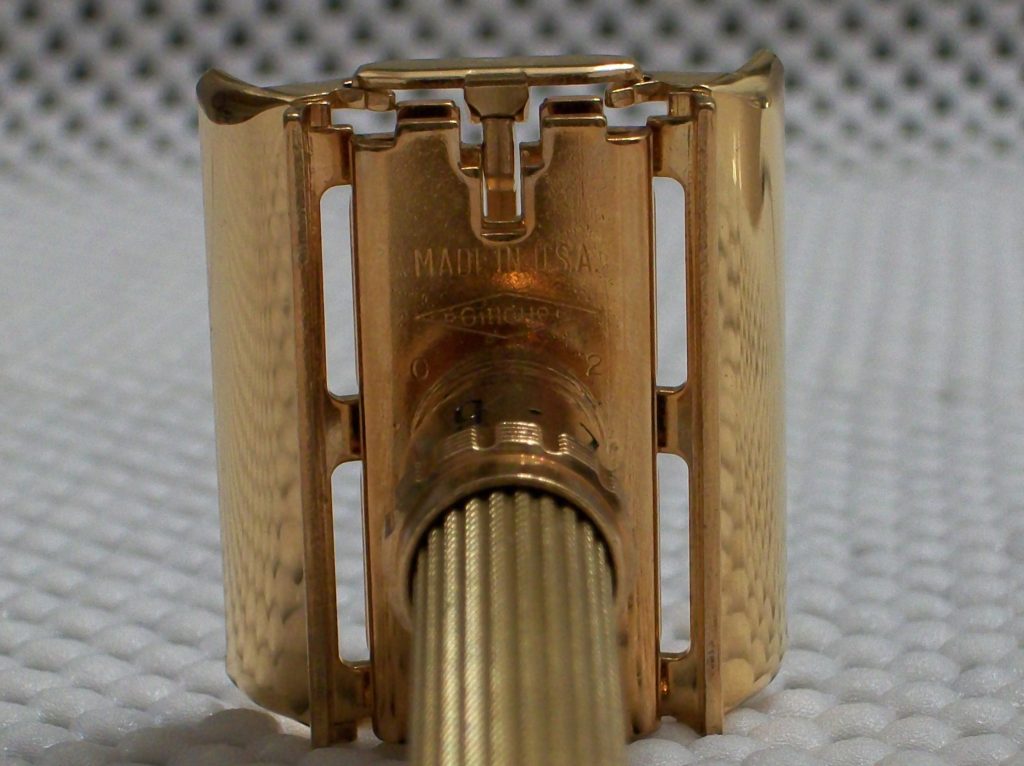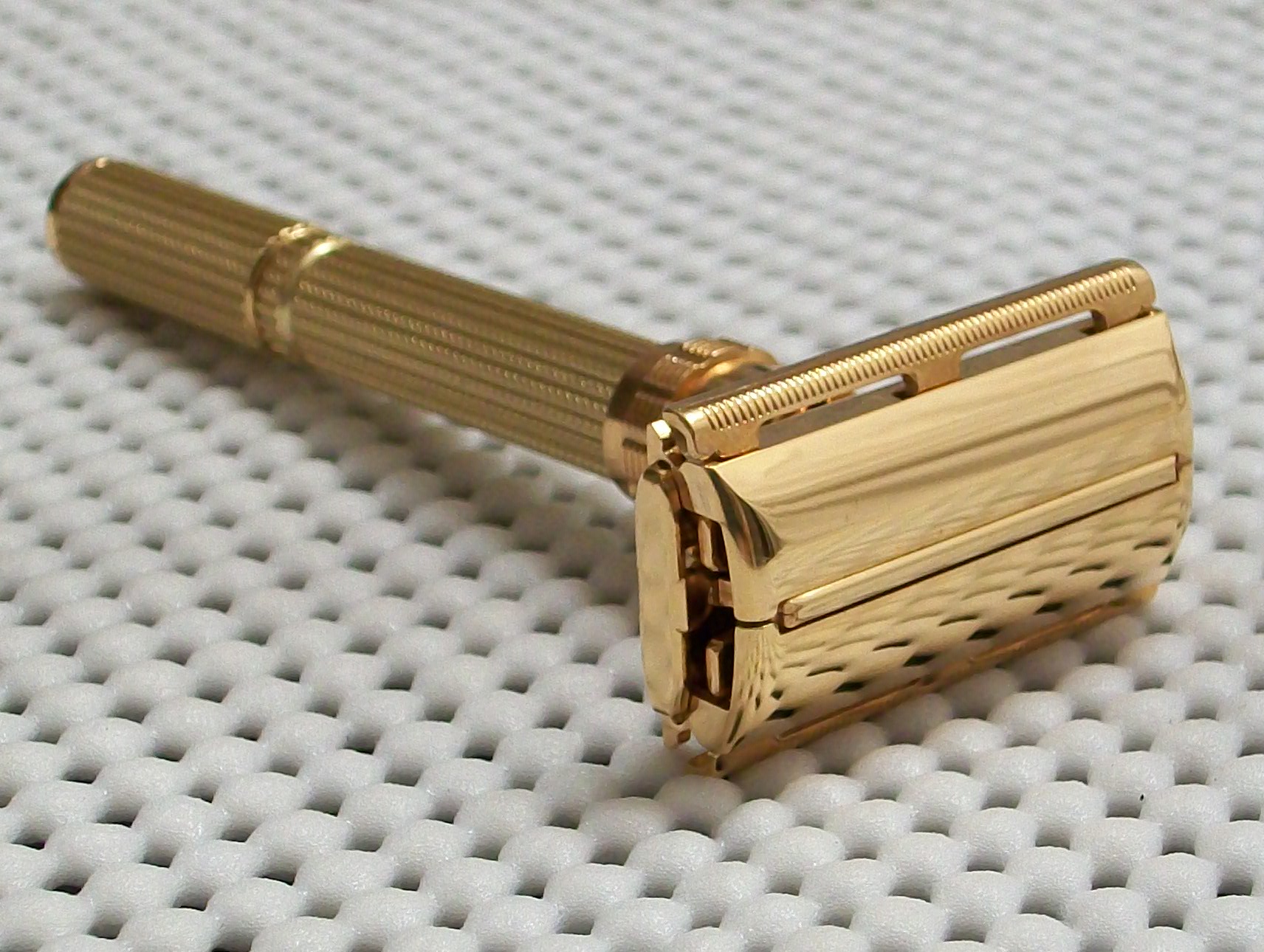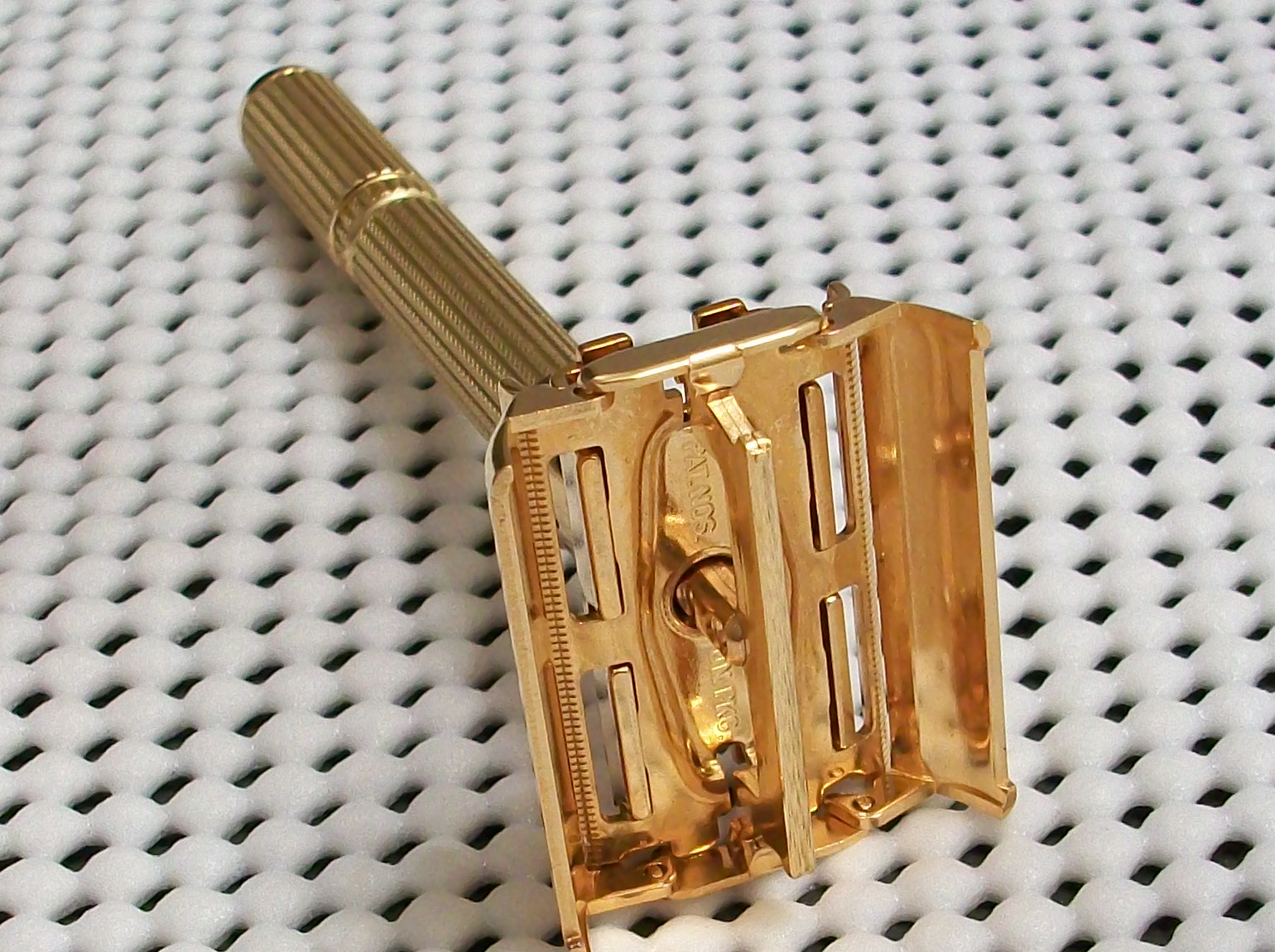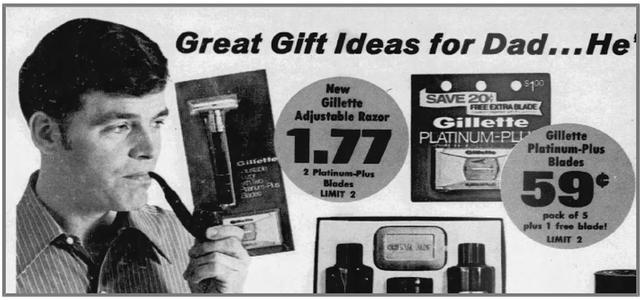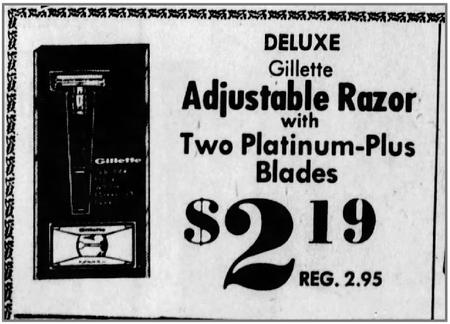 Significant Recent Sales
(eBay auction item number included when available)