1912 King Camp Gillette Shaving Kit
Engraved by Frederick Charles Blank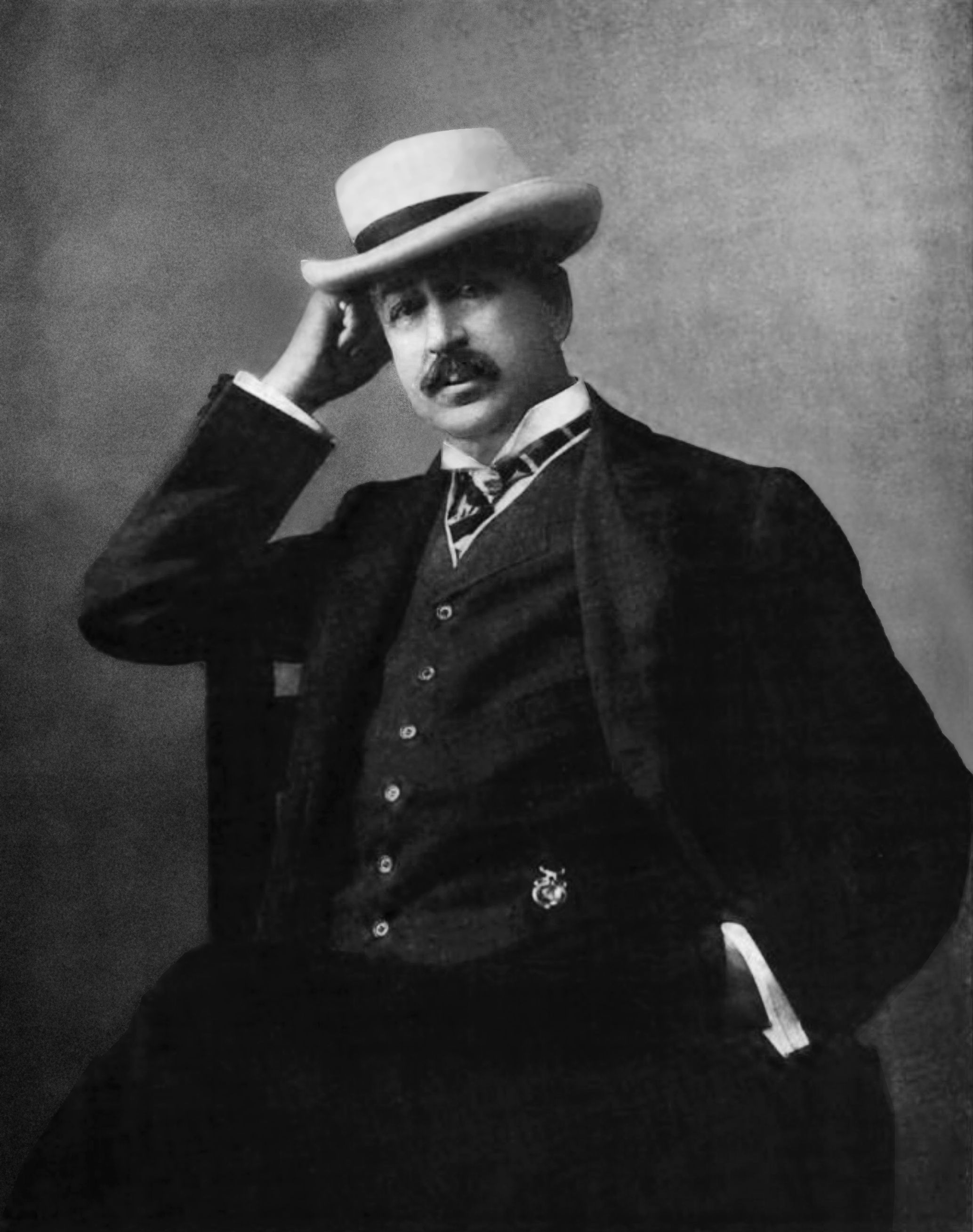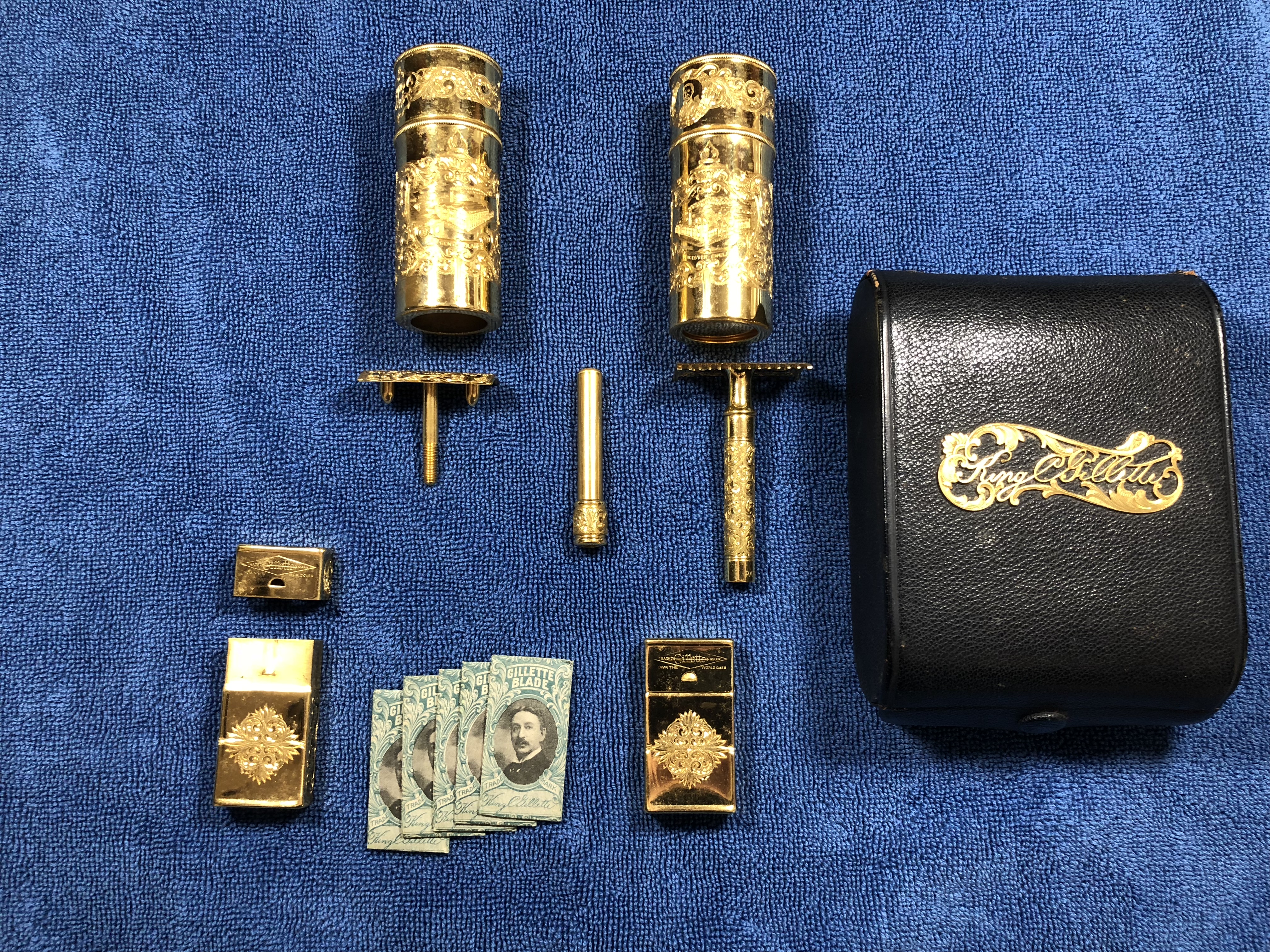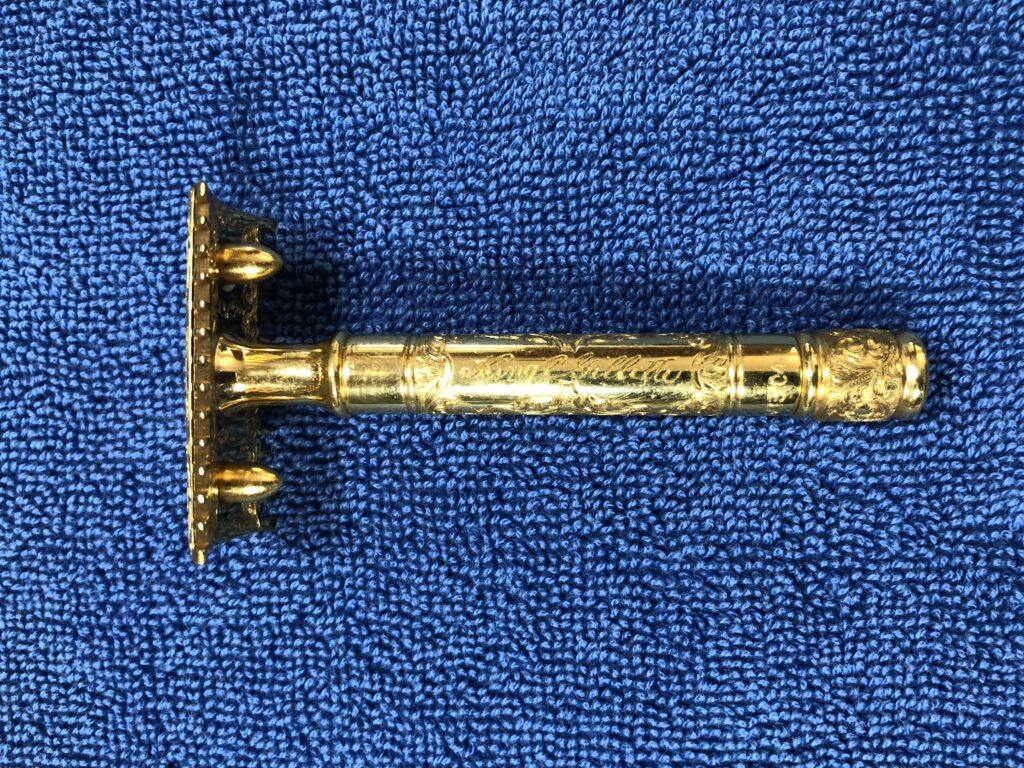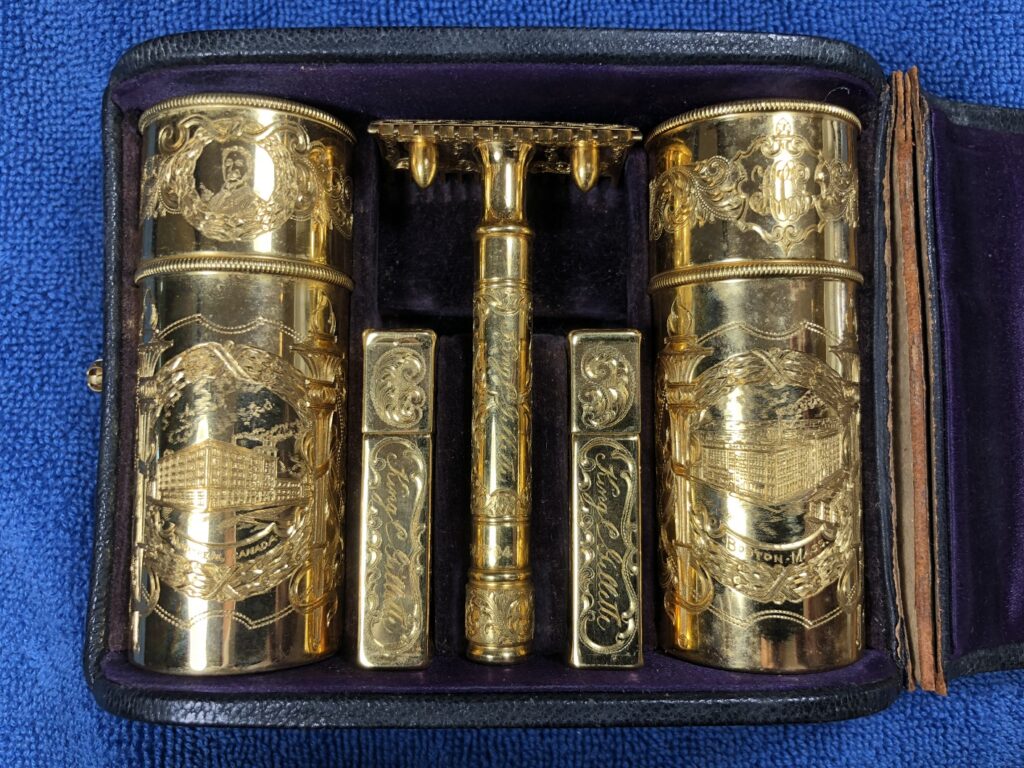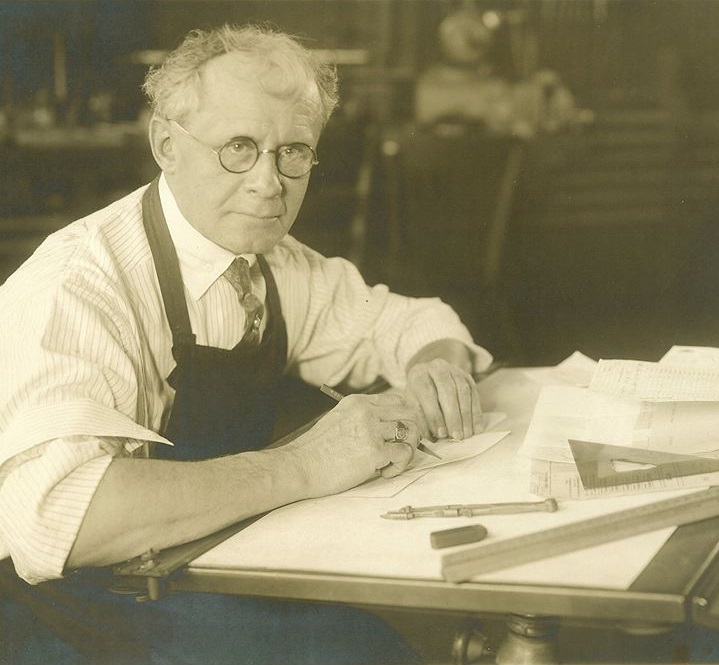 Some of F.C. Blank's engraved razors include work for the following: US Presidents Theodore Roosevelt, Warren G. Harding, Herbert Hoover, Calvin Coolidge and William Howard Taft; Kings of Sweden, Siam, Spain, Italy, Jugoslavia, Denmark and the Belgians; Foreign Presidents of Cuba, Mexico, Poland, Columbia, Brazil and Costa Rica; and other Dignitaries such as HRH Edward - Prince of Wales, General John J. Pershing, Benito Mussolini and Pope Pius XI not to mention Governors, Mayors, prominent business leaders John D. Rockefeller and Charles M. Schwab and celebrities.
An example of his masterful engraving skills, F.C. Blank wins the Grand Prize at the 1915 San Francisco World's Fair (Panama-Pacific Exposition) for his engraving of an old type Gillette razor.
The prize winning Panama Exposition razor creates a furor at the New York City showroom in 1918.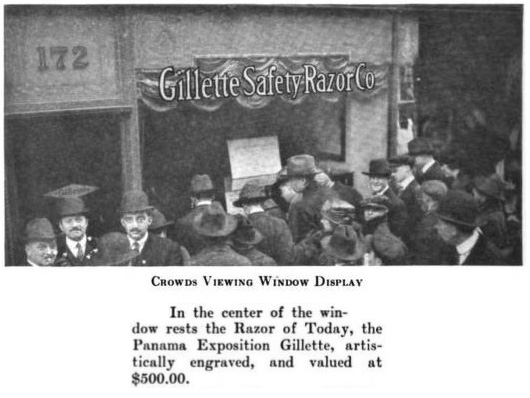 The King Camp Gillette razor is shown as follows. Photographs of Original Rubbings provided by Spencer Frazee great grandson of F.C. Blank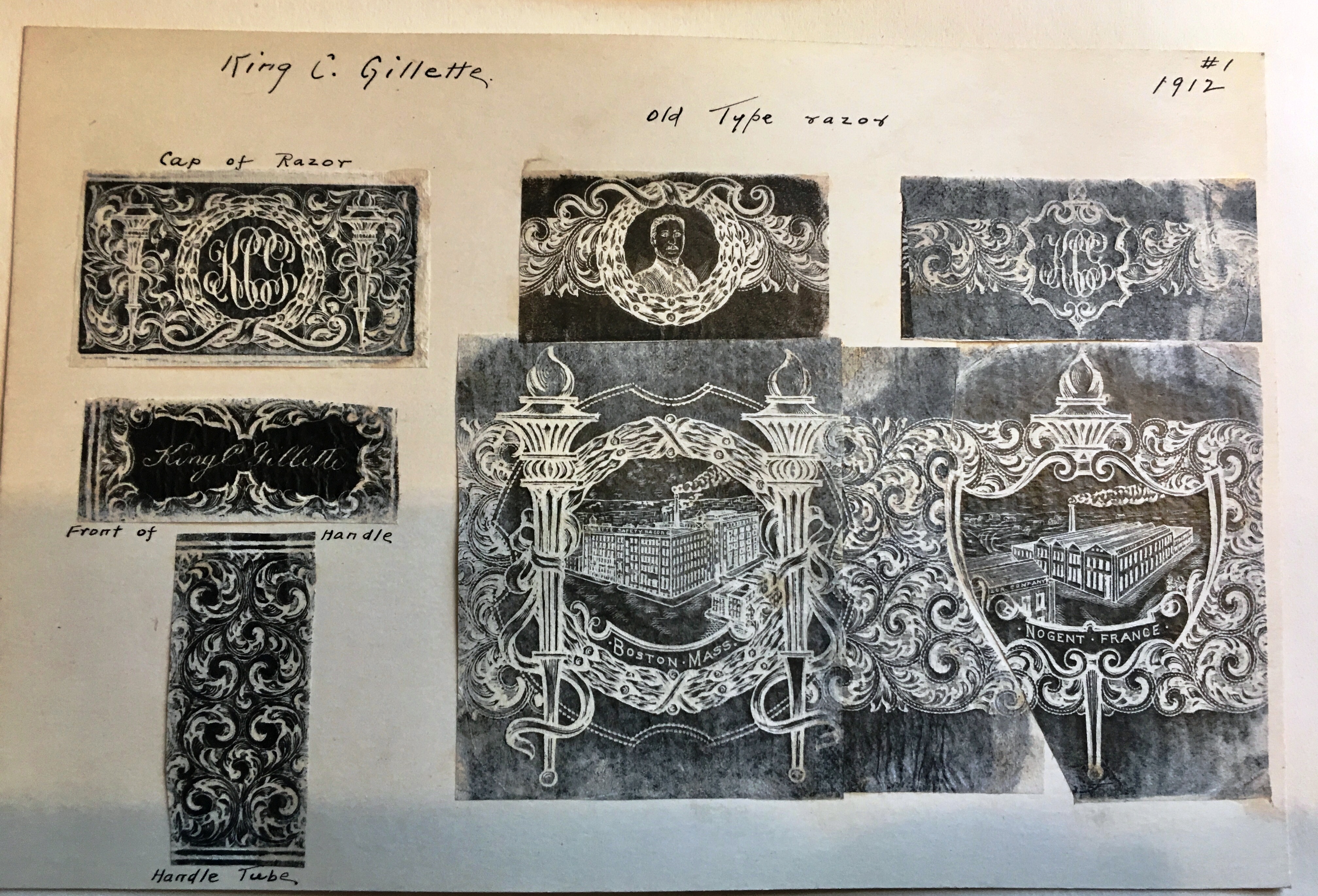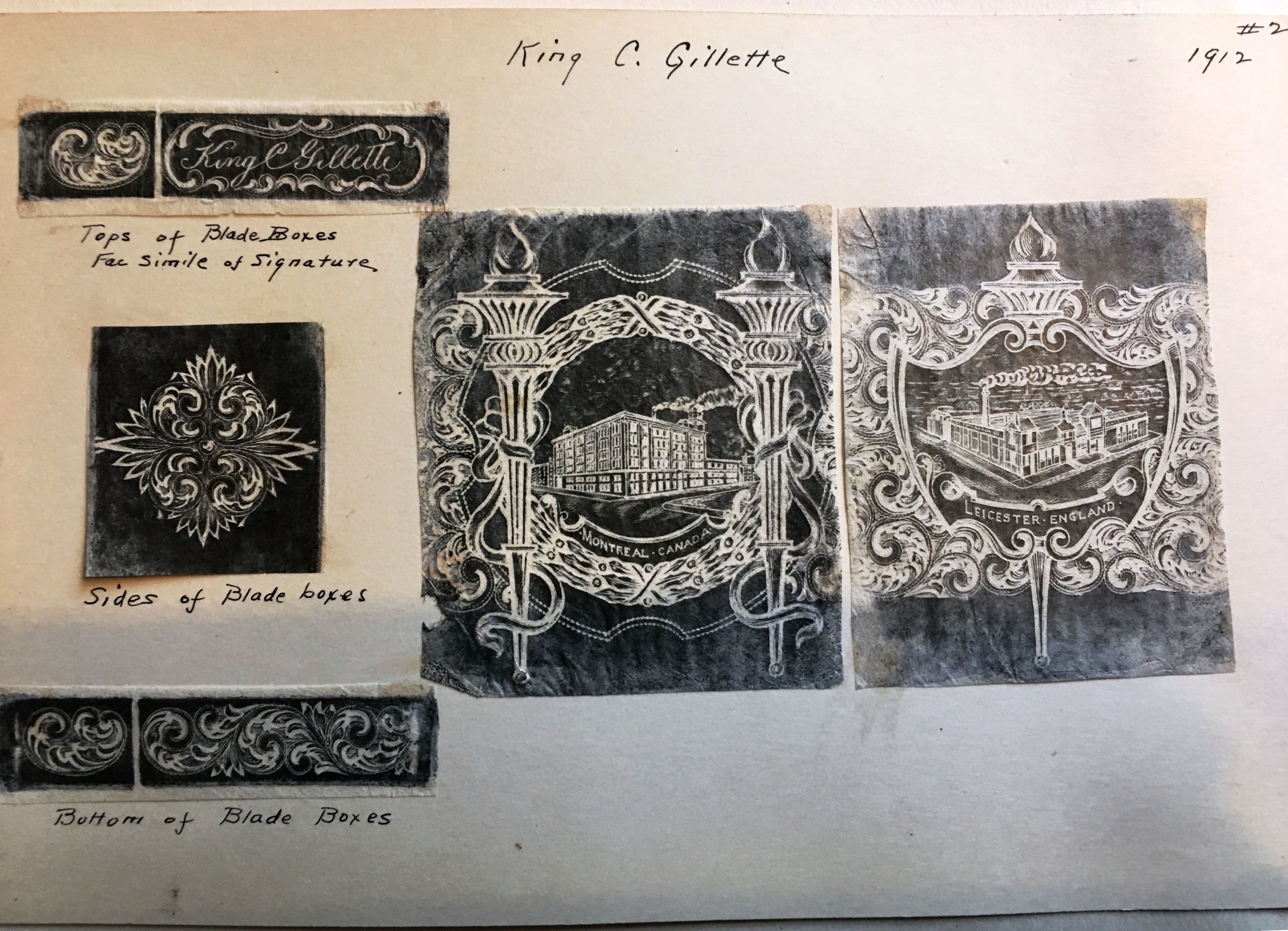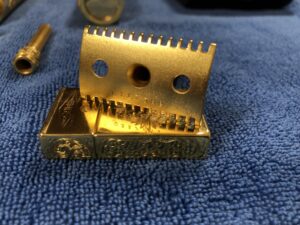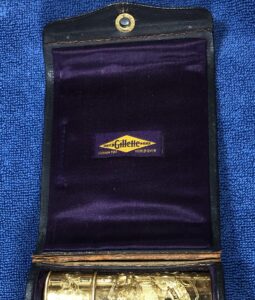 A December 1912 Saturday Evening Post Advertisement featuring the KCG/FCB de Luxe Combination Set. This set was selected to showcase Gillette's masterful engraving capabilities. However, the services of F. C. Blank were reserved for the best clientele. The standard customer would get a stock design with a monogram, and such work would be performed by one of the many journeyman engravers at Gillette. It is believed that the surcharge to procure F. C. Blank's services from Gillette was ten times the retail amount. So, in 1912 Gillette would have charged $500 to an upscale client for a similarly engraved masterpiece set and wait times would have been many months.
Note: The Rubberset brush in the advertisement says "BRISTLES SET IN RUBBER" below the Gillette Arrow Trade Mark Diamond logo.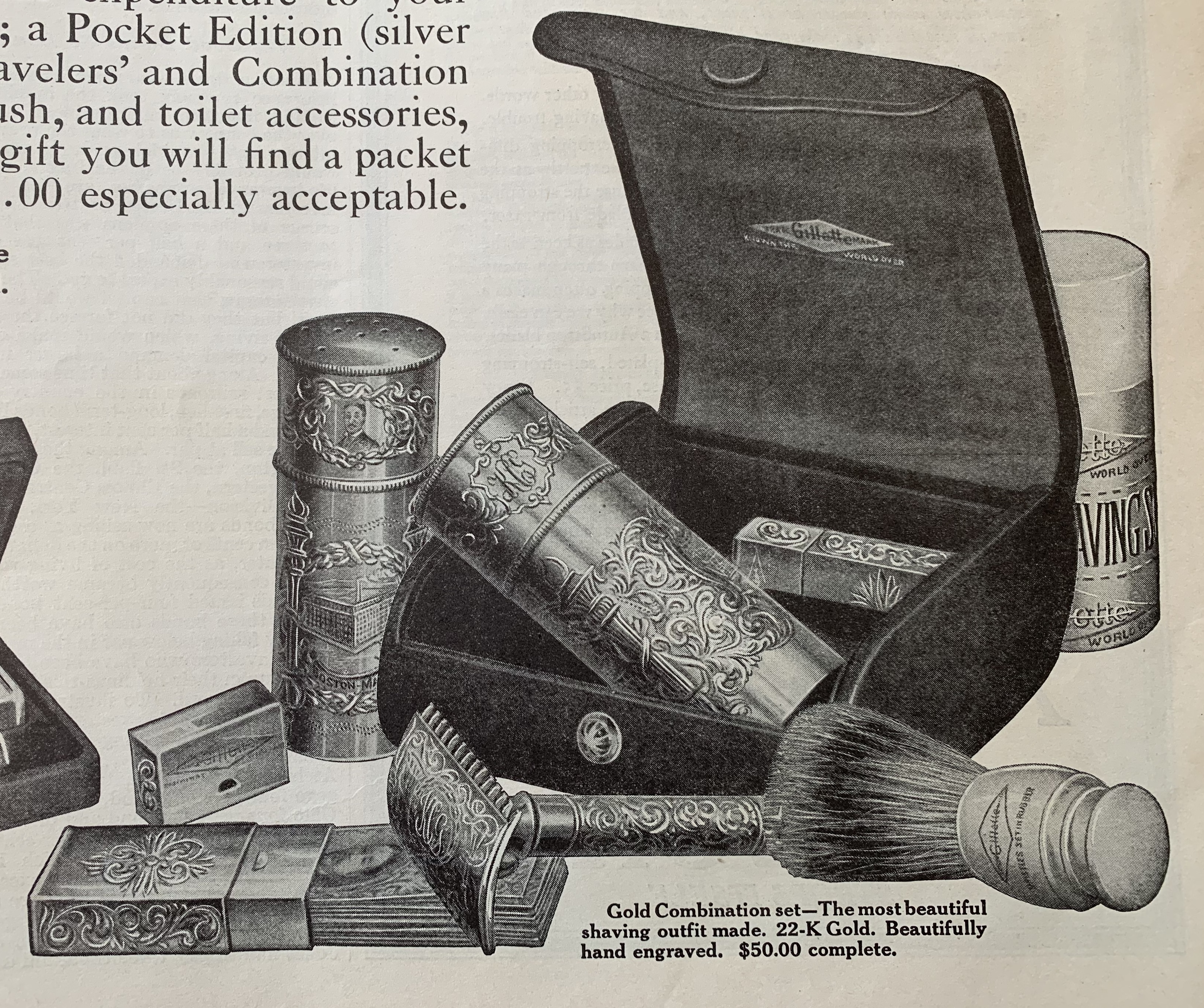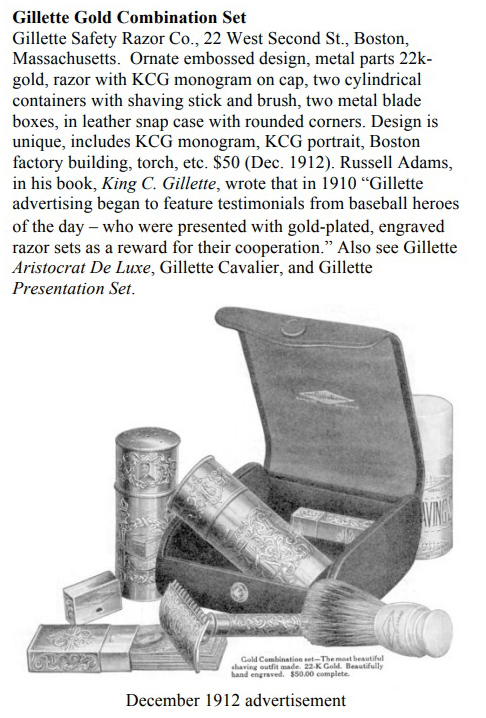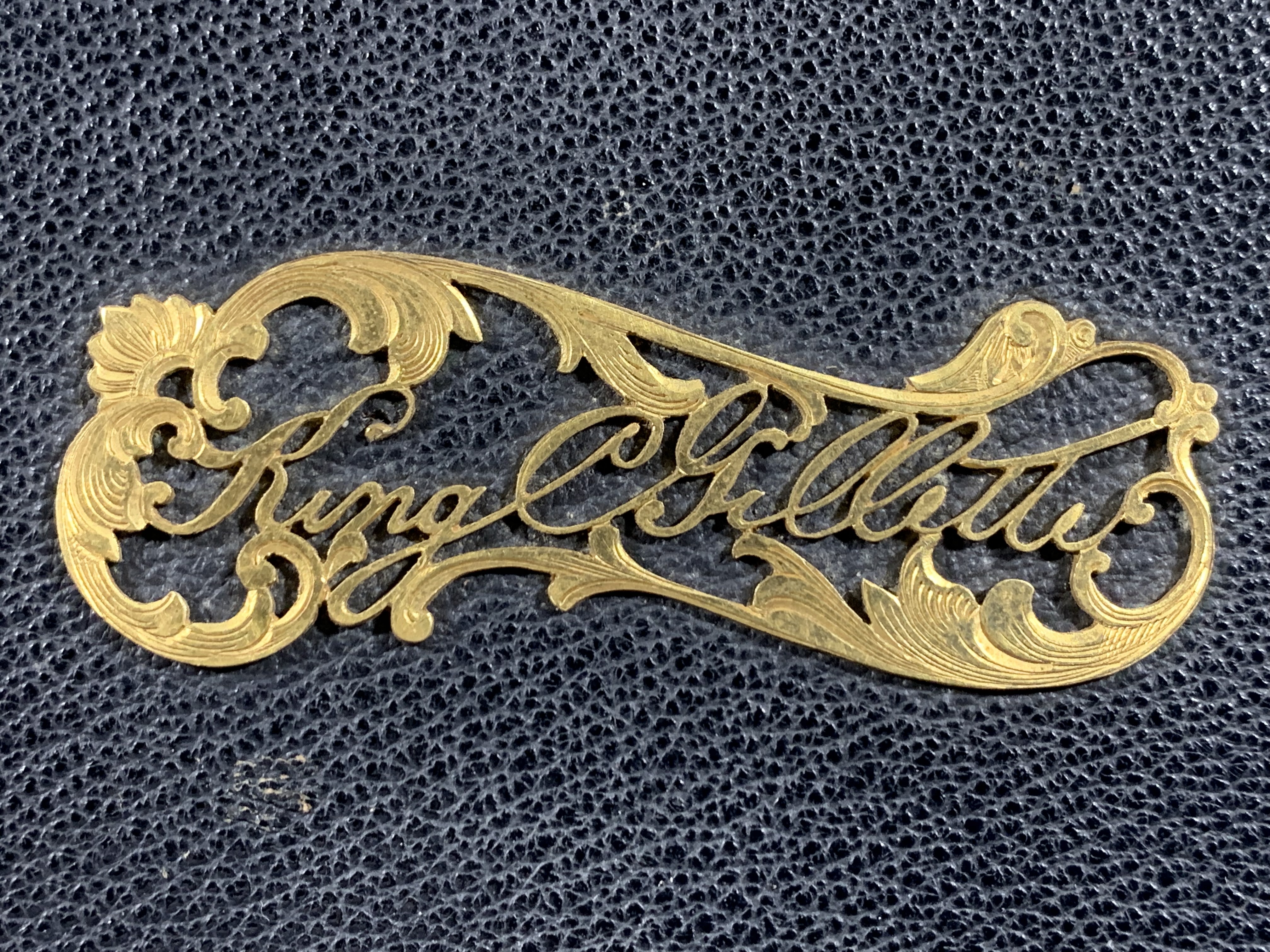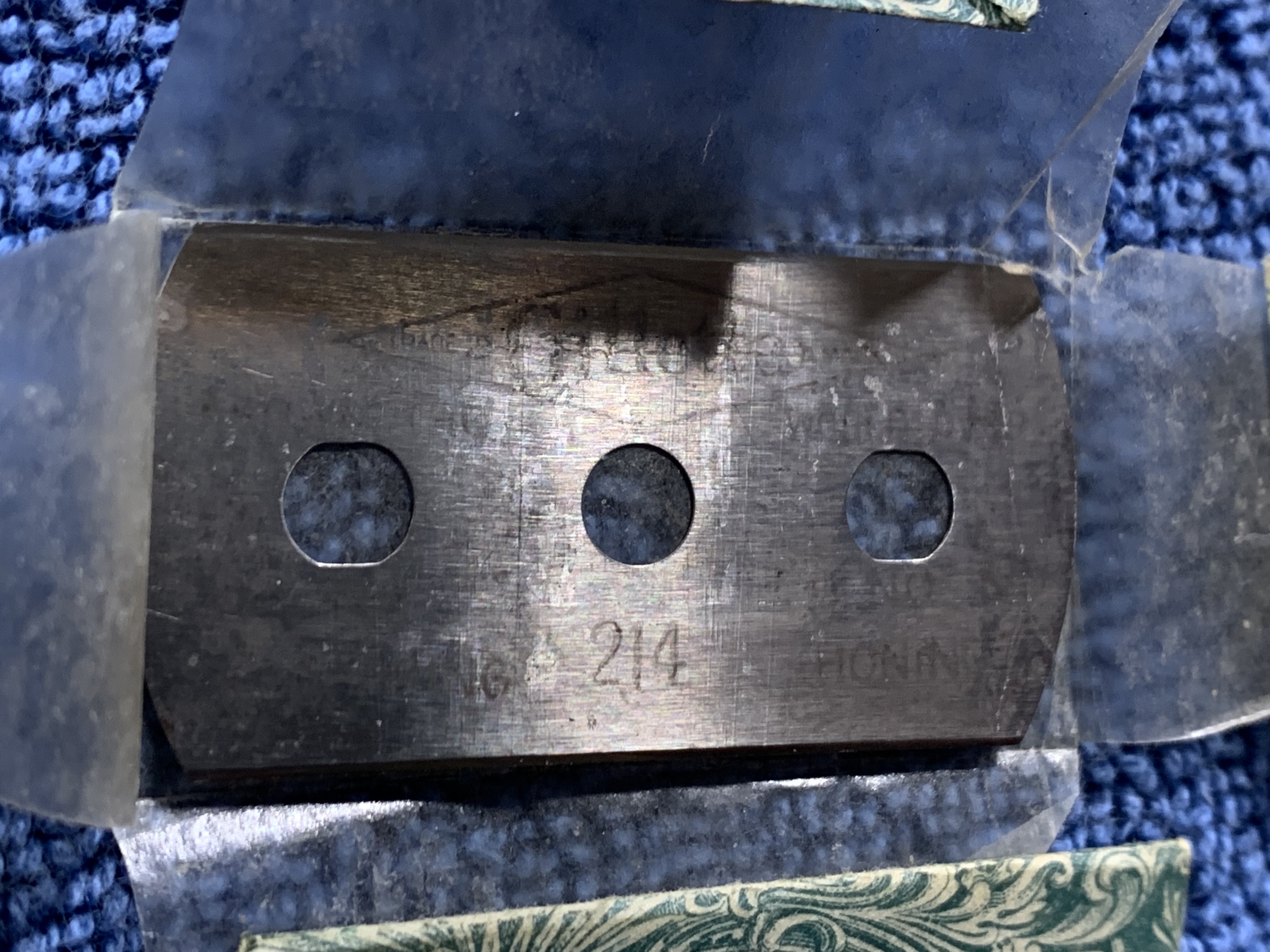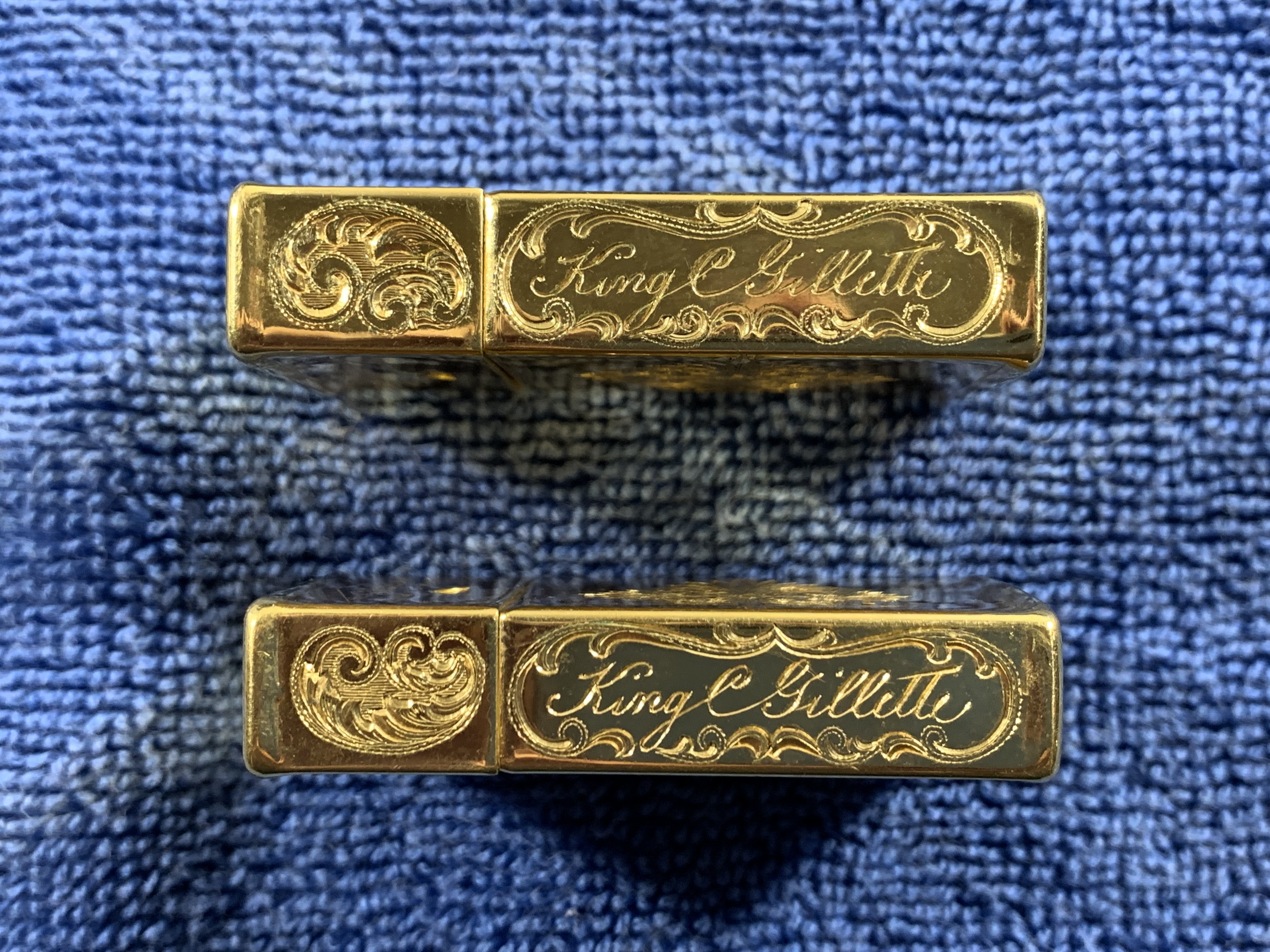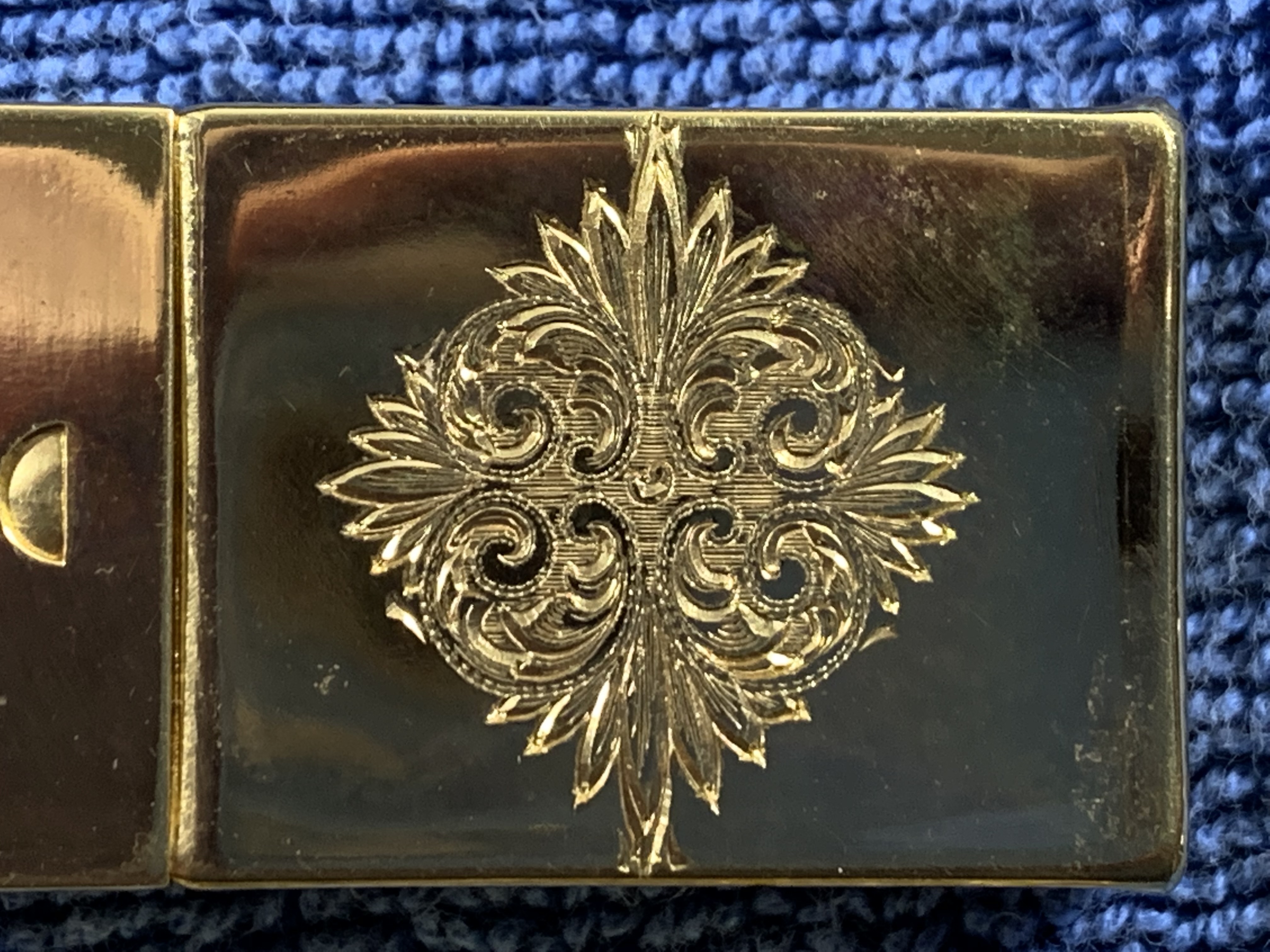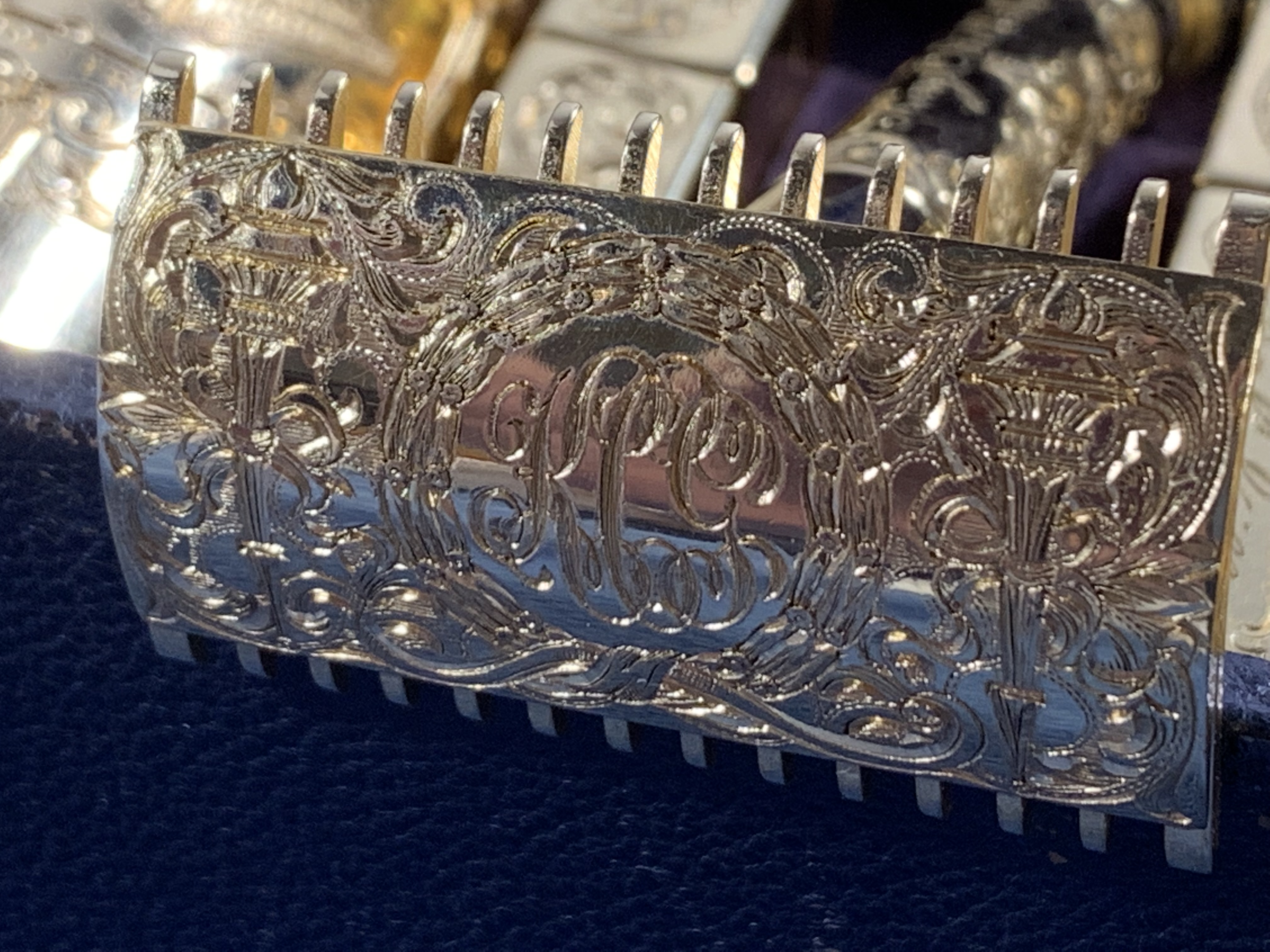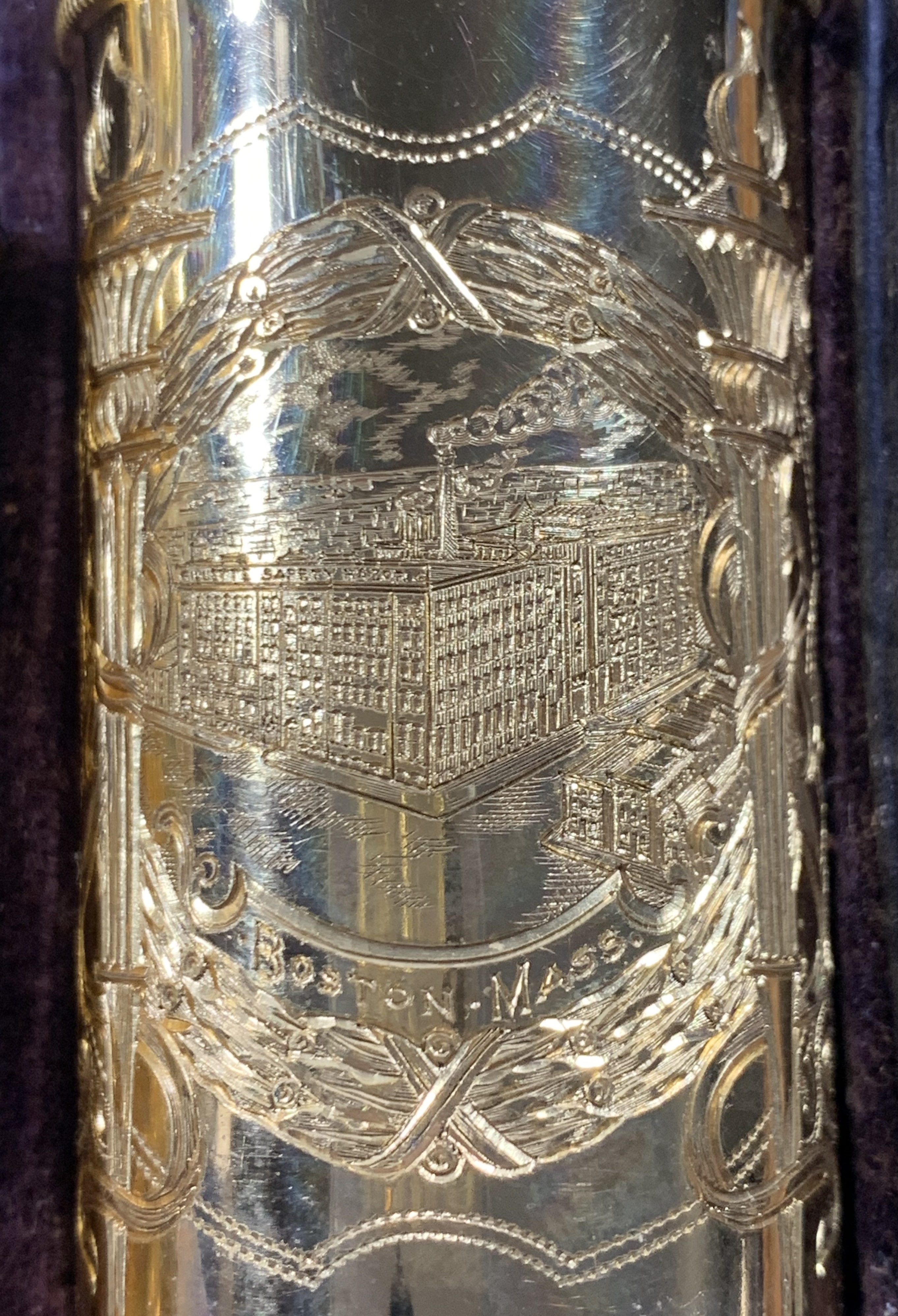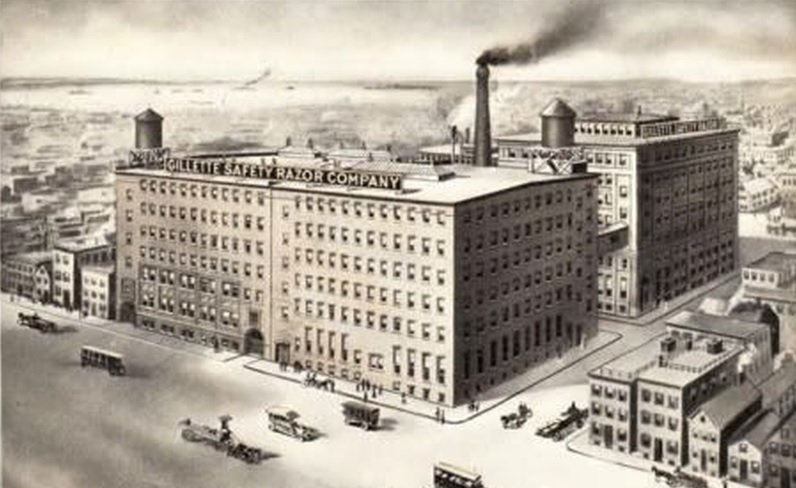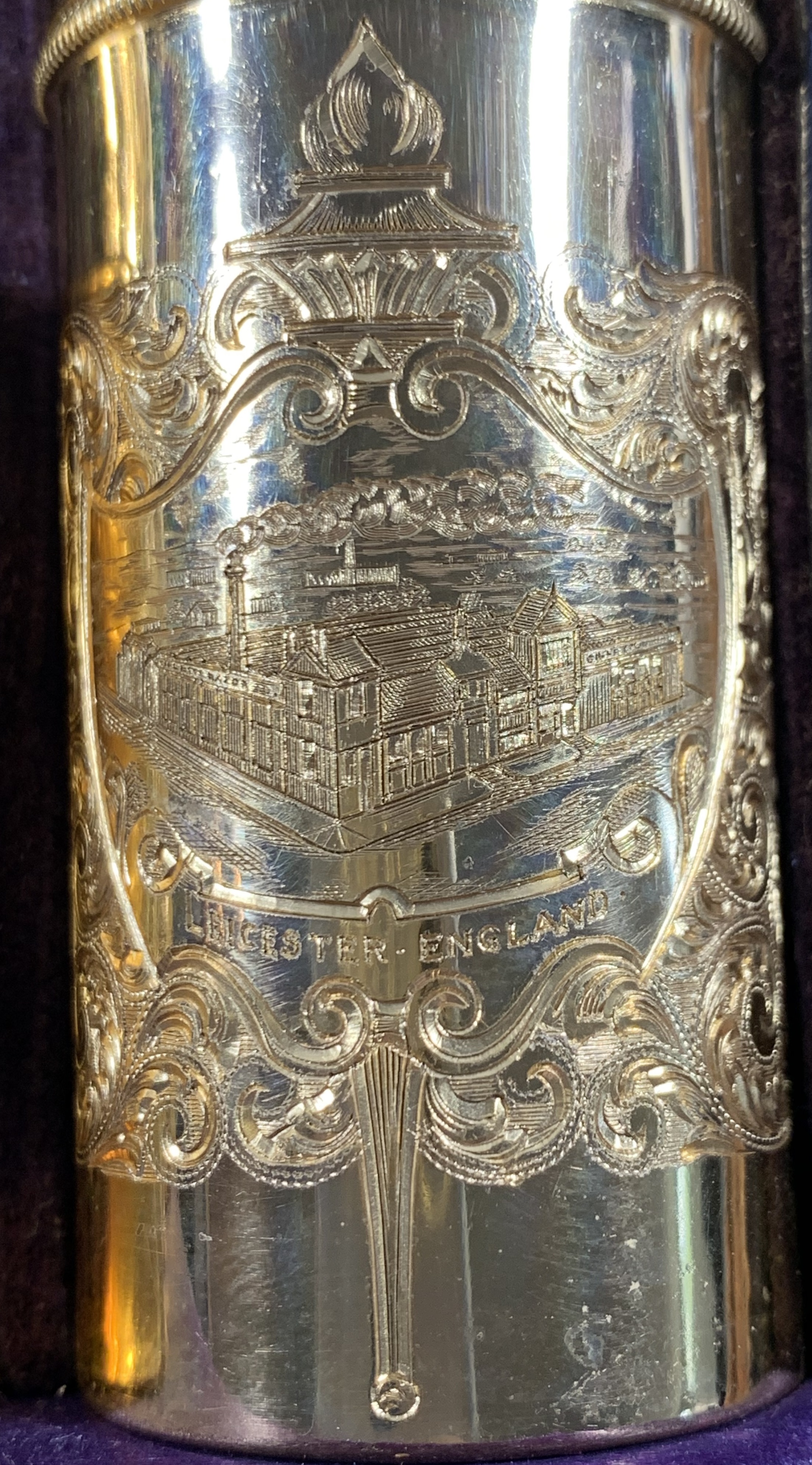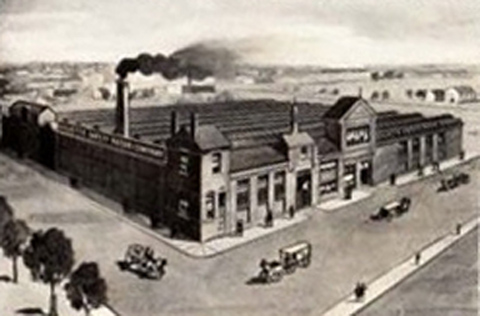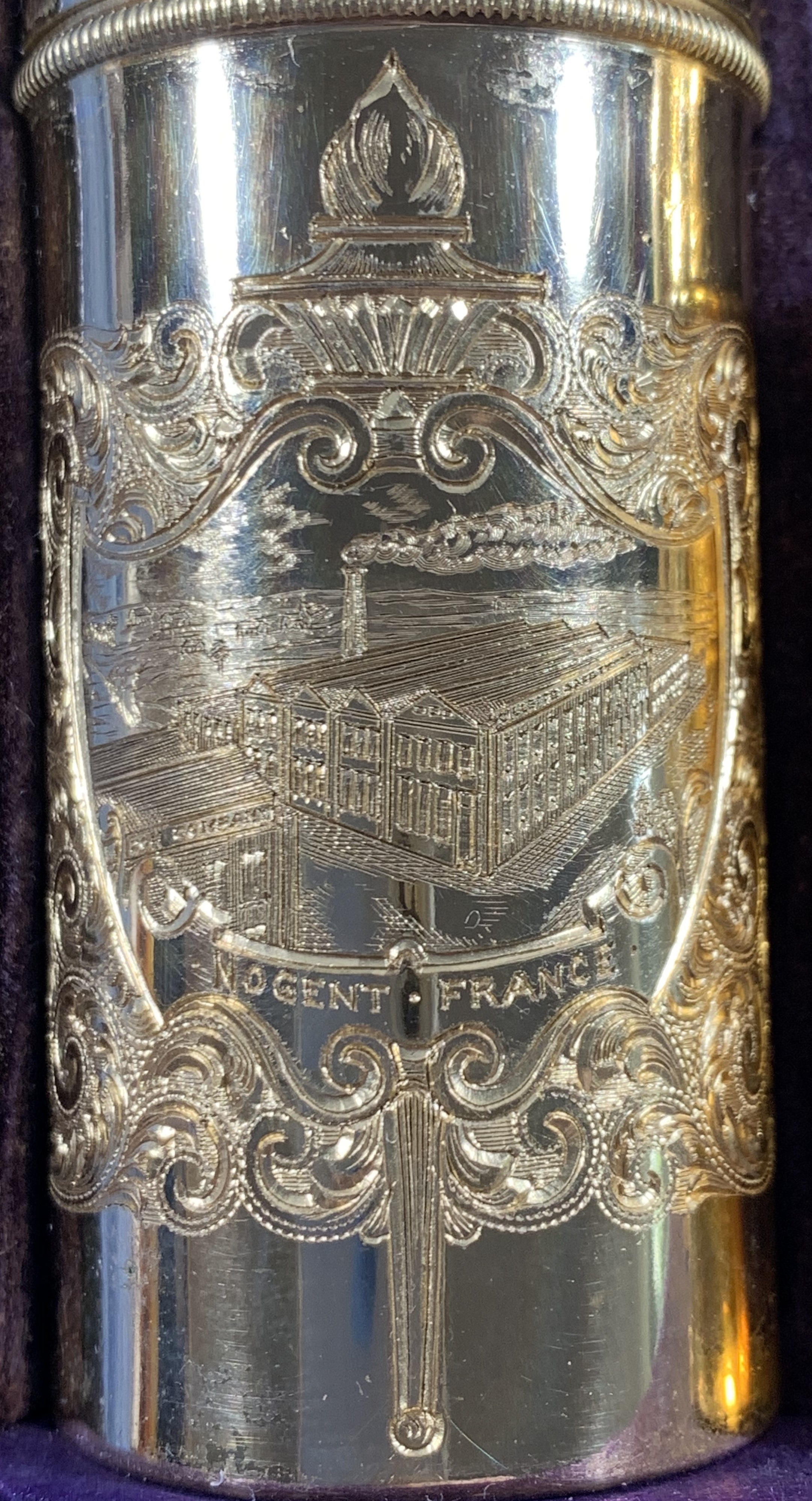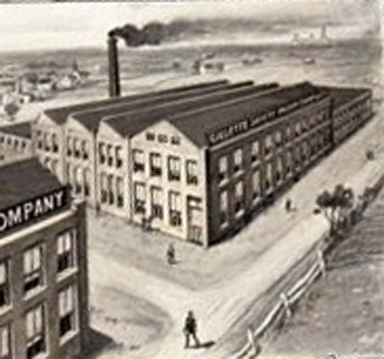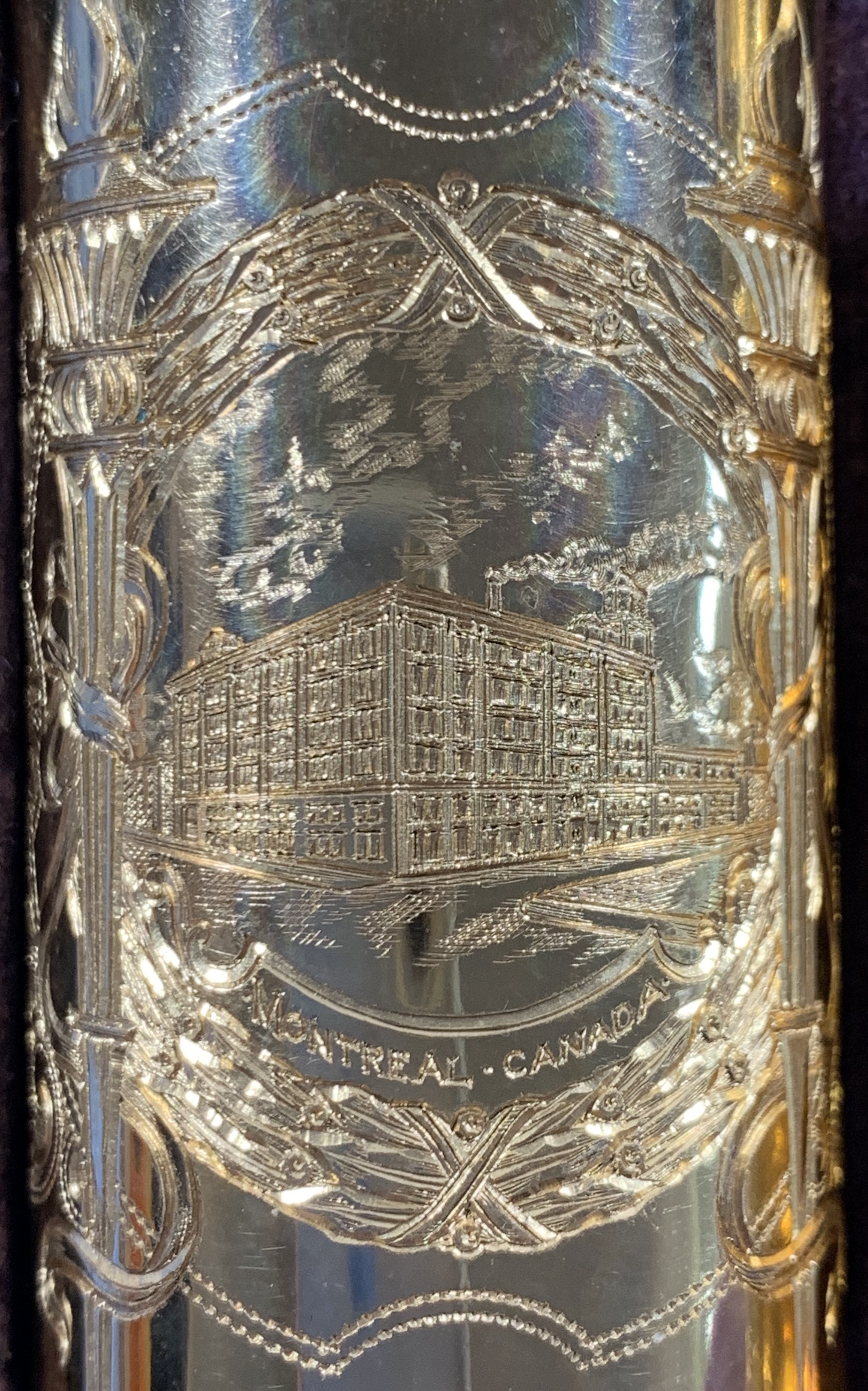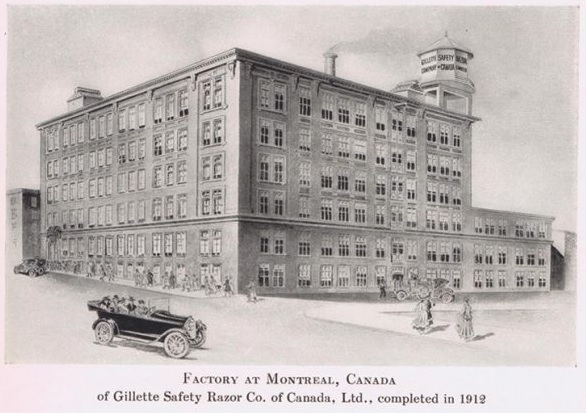 Serious substantial offers considered. Use the contact us page to reach out. Thank you.